Discover an African lion safari experience in  one of Botswana's most remote regions 
Famous for big game, the gorgeous and enchanting Savuti (also known as Savute) is a remote and wild corner of Chobe National Park. It stretches across the park's northern boundaries near the Linyanti River and boasts the Savute Channel, flowing 100 kilometers from the Chobe River. It's one of Botswana's best-known big game areas and is famous for its predators, especially its large prides of lions that can take on elephants! Watch the BBC Earth special. That's why we call Savuti our African lion safari destination.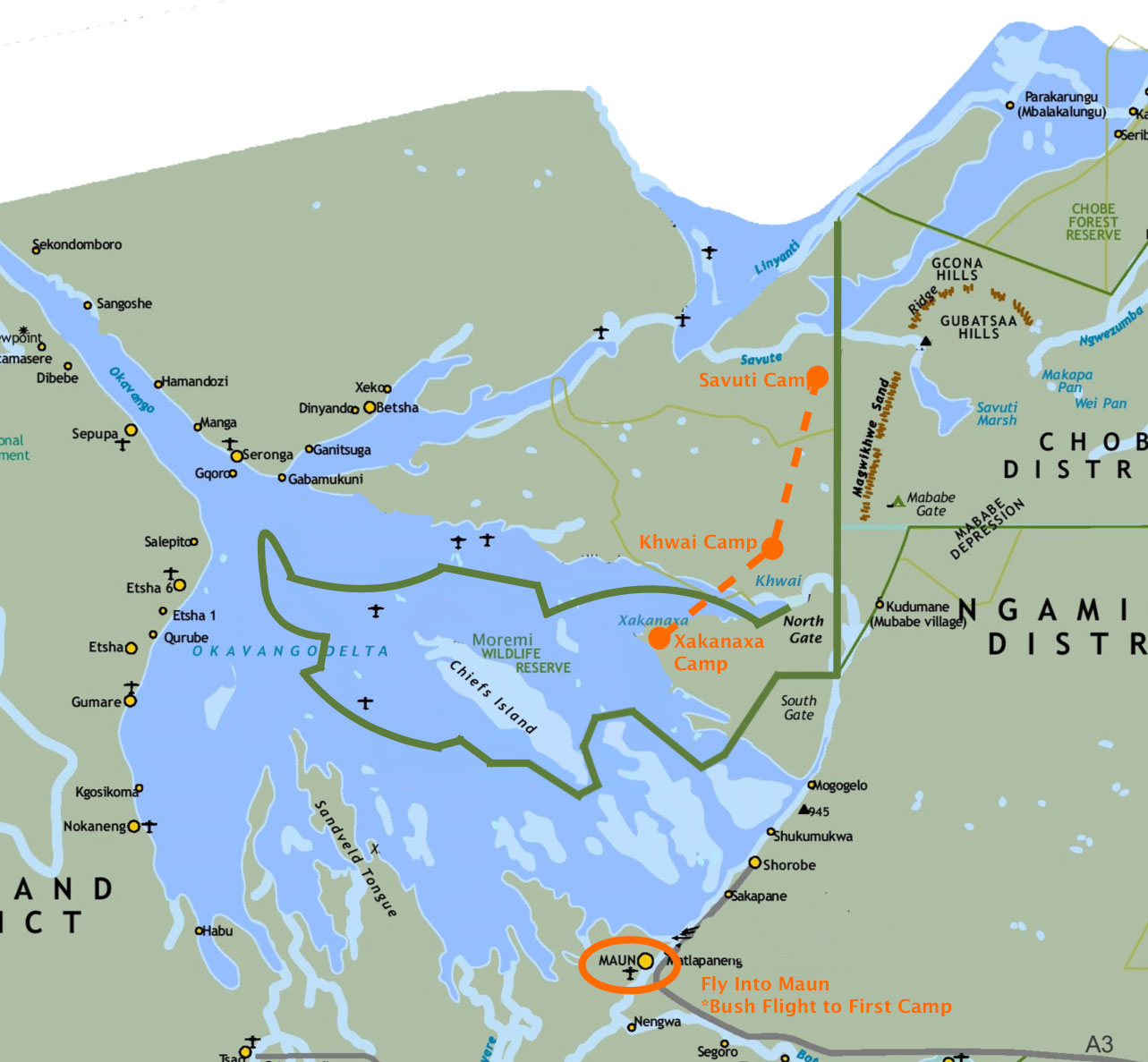 Wildlife
This stunning landscape boasts one of the largest concentrations of animals in all of Botswana. On your visit, you'll have the potential to see prides of lion, spotted hyena, cheetah, leopard, and more. There are also large herds of elephants, zebra, and buffalo. With few vehicles and some of the best wilderness, this remote corner of Botswana is a must-see. It's also one of the few areas in Botswana where the elusive Klipspringer antelope can still be found.
birding
Birdlife is abundant in the Savuti area. Strutting through the Savuti marsh, you'll find small Redbilled Francolins, large Secretary Birds, and Kori Bustards. In the summer, you'll find many water birds including Abdim's Storks, Carmine Bee-eaters, and Fish Eagles. There are also spectacular little Quelea Finches that gather by the thousands. It makes Savuti a truly unique and fascinating area for birding of all types.
Landscape
The Savuti area is best known for its desert-like landscape with large open savannas as far as the eye can see, which makes it ideal for an African lion safari. It's a gorgeous and harsh section with a scorching sun, hot sand, limited available shade, and precious few watering holes that attract animals from all over. There are also the beautiful rocky outcrops of the Gubatsa Hills, formed millions of years ago during volcanic movement, that stick out of the plains for miles around. And don't forget the Savuti Marsh, which is home to hippos, crocodiles, buffalo, and more.
More Adventure to Experience
Beyond the incredible wildlife, Savuti is also home to ancient Baobab trees and one-of-a-kind cave paintings, drawn by Africa's first ancestors. All it takes is a short walk off the beaten path to discover these unique and incredible features. This area is truly a paradise with plenty to explore and discover each and every day on your African lion safari.
SAFARIS
Two of our Safari's explore the fascinating Savuti: our 10-Day tour and our 7-Day tour of Savuti and Khwai.
10-Day Tour
Moremi to Khwai to Savuti
7-Day Tour
Khwai to Savuti