Discover one of the most scenic and predator-rich areas in Botswana's Okavango Delta
On the outskirts of the enchanting Moremi Game Reserve, Khwai offers a wildlife-rich patchwork of lagoons, shallow flooded pans, open grasslands, and woodland forests. Without a doubt one of the most scenic areas of Botswana, the Khwai Concession is 1800km of land in the northeastern Okavango Delta. It's most well-known for its abundant population of wild dog, high concentrations of predators, and many other species.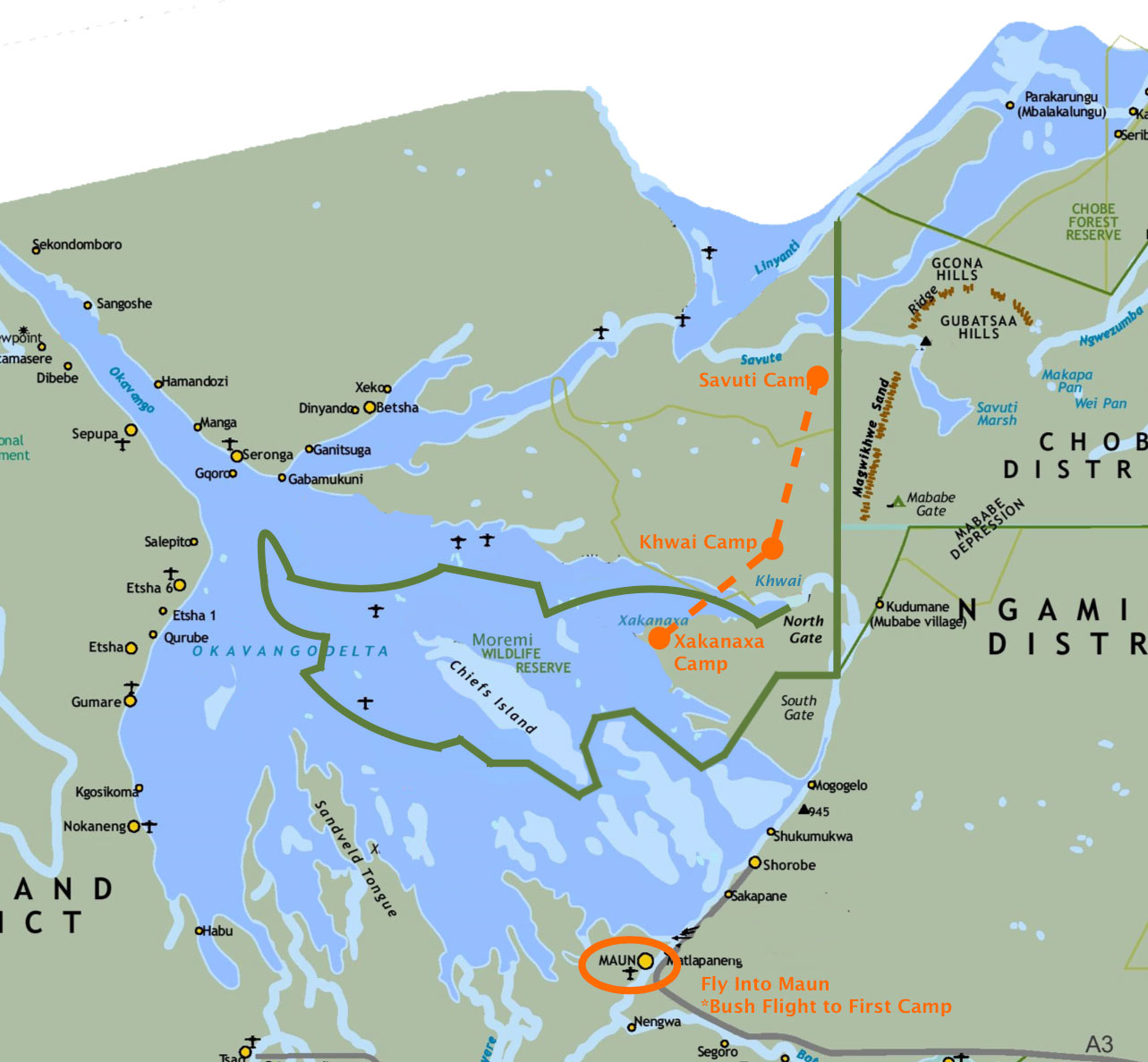 Wildlife
Khwai is a predator-rich area with high concentrations of all types of wildlife. From magnificent leopards to packs of wild dogs, lion, cheetah, and hyena, you'll find a little bit of everything in Khwai. In fact, the Khwai River is a hub for excellent wildlife viewing and is home to healthy populations of elephant, buffalo, zebra, giraffe, eland, sable, hippo, and more. This area of the Okavango Delta is a go-to location for all your favorite predators, particularly wild dogs.
birding
Khwai is a birding wonderland with hundreds of different species just waiting to be discovered. You'll see raptors like the African Hawk-Eagle and the Gabar Goshawk, and hornbills such as the Southern Yellow-billed and African Grey. You could also encounter rare birds such as the Cuckoo Hawk and Slaty Egret. This region of the Okavango Delta is truly one of Botswana's best birding areas. You could even spot the uncommon Rosy-throated Longclaw.
Landscape
The Khwai River flows through this area and, in places, spreads out to form dense marshy landscapes where you'll have excellent opportunities to see hippos, crocodiles, waterbuck, and red lechwe. Away from the river, this area is also home to dry woodlands where wildlife is abundant. A combination of lagoons, channels, and flat terrain make this one of the best game-viewing areas in all of Botswana's Okavango Delta.
More Adventure to Experience
There are also potential tours of Khwai Village that can be arranged, with us prior to your safari. If you'd like to see first-hand how communities live in the area, speak to villagers, and learn about their traditional way of life, let us know and we can see about setting something up. And don't forget to ask about our nature walks!
SAFARIS
All of our Adventure Safari's explore Khwai—a fascinating area of Botswana's Okavango Delta.
10-Day Tour
Moremi to Khwai to Savuti
7-Day Tour
Khwai to Savuti
7-Day Tour
Moremi to Khwai