Why A Botswana Adventure Safari?
Botswana is a country that truly offers pure, untouched wilderness. It's similar in size to Kenya, but whereas Kenya is home to 47 million people, Botswana is home to just over 2 million people. And that lack of development translates into much more wildlife and stunning landscapes.
In fact, many of Botswana's conservations limit the number of beds and visitors. For example, in Botswana's Linyanti Reserve (just outside of Savuti) there are only 58 beds. Kenya's slightly smaller Masai Mara area has over 7,000 beds!
Best yet, Botswana is still a relatively unknown destination, offering real, off-the-beaten track experiences. The country is doing the best it can to protect its incredibly diverse wildlife—out of 152 countries surveyed around the world, Botswana ranked #1 for conservation, according to Lonely Planet.
The only crowds you'll run into on your Botswana adventure safari are the animals!
Botswana has almost double the elephants of ANY other country in Africa—over 130,000—along with 163 other species of mammals, including the usual suspects: lions, leopard, cheetah, wild dog, buffalo, giraffe, hippo, wildebeest, zebra, rhino, etc. The country is also home to more than 550 species of birds, including many rare and endangered species you'll be hard pressed to find anywhere else.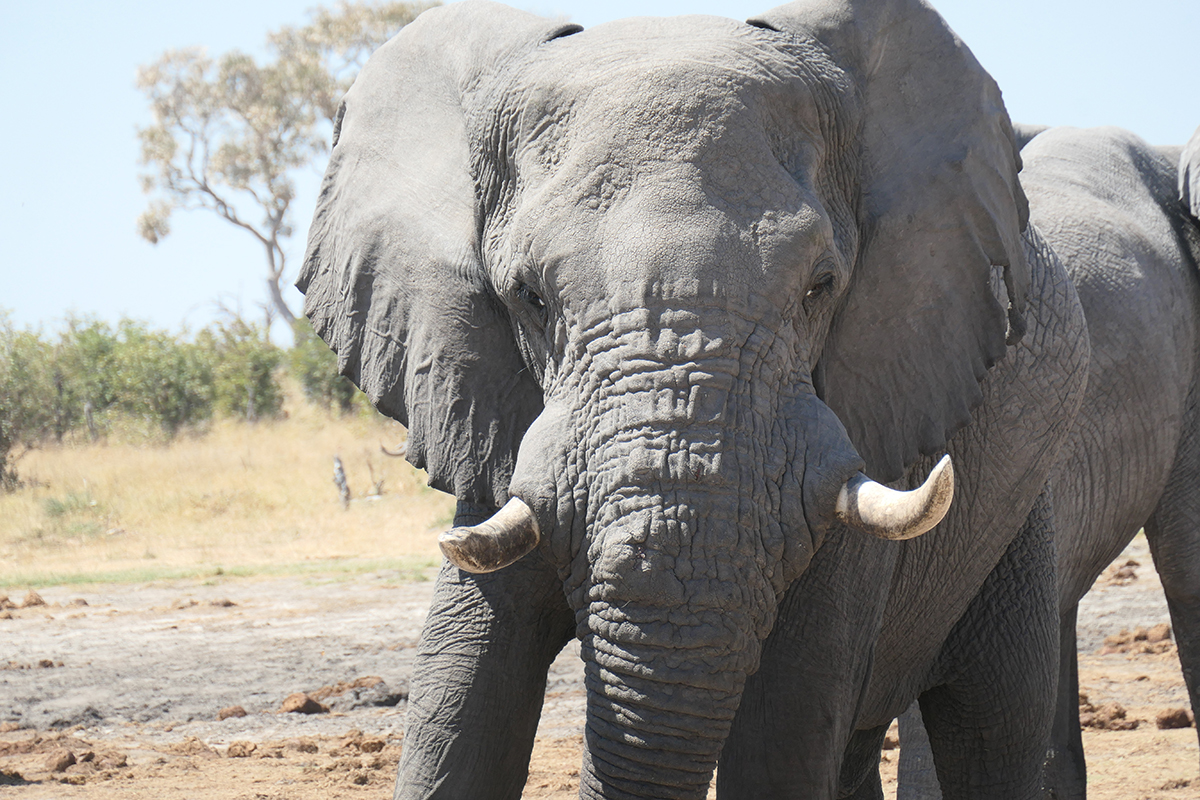 Elephants by Numbers
Botswana — 130,000
Zimbabwe — 75,000
Tanzania — 51,000
Kenya — 25,000
South Africa — 22,000
Zambia — 11,000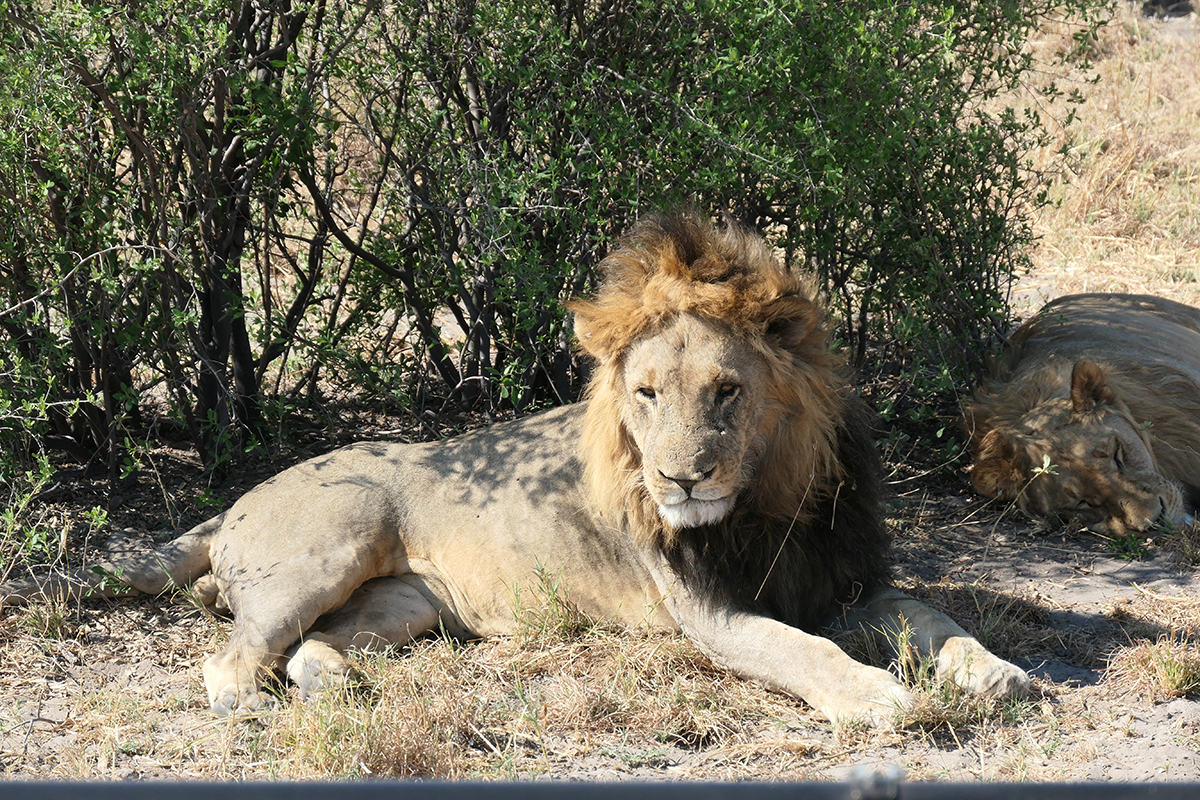 Lions by Numbers
Tanzania — 7,000
Botswana — 3,000
Zimbabwe — 1,700
Kenya — 1,300
Lions by Numbers
Tanzania — 7,000
Botswana — 3,000
Zimbabwe — 1,700
Kenya — 1,300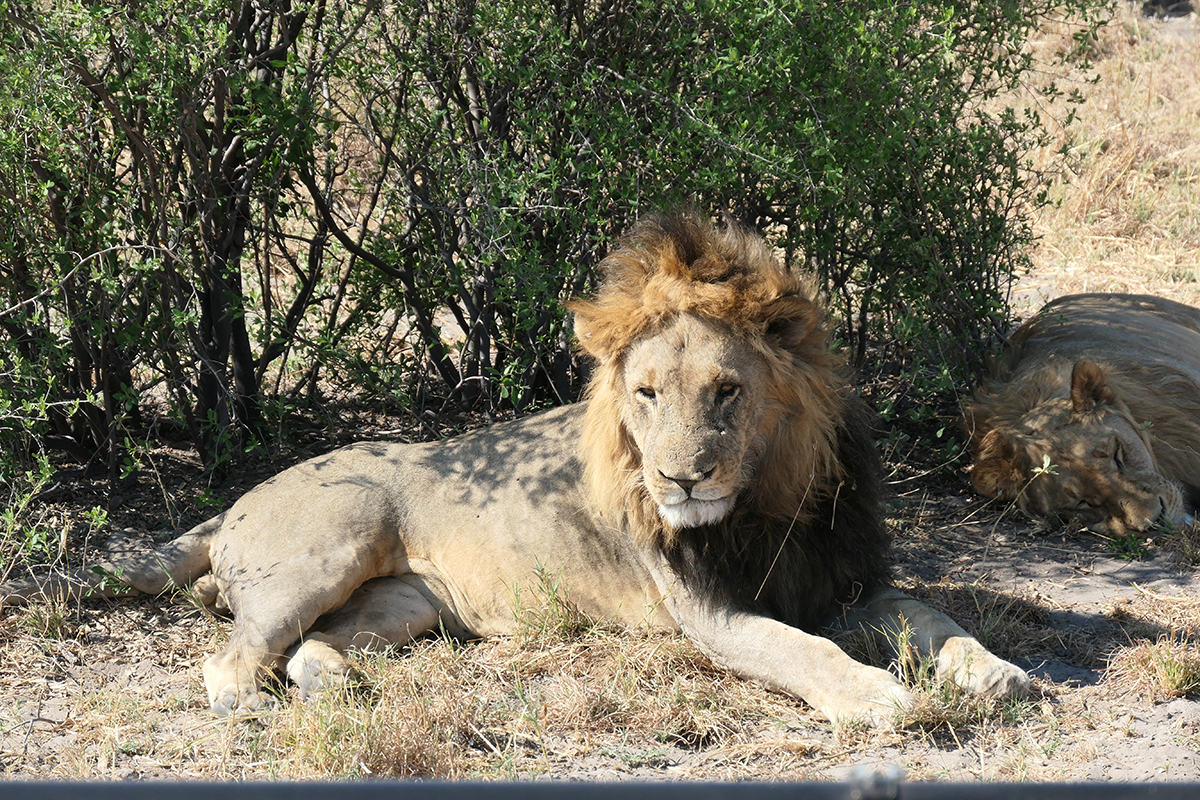 Botswana Adventure Safari Destinations
Botswana has some of the most pristine and stunning landscapes in all of Africa. It's one of mother nature's most impressive theaters on a breathtaking scale. There are dusty red deserts, lush swamplands, sweeping floodplains, expansive savannahs, and vibrant forests.
Honestly, there are huge swaths of the Botswana wilderness that may never have been seen by human eyes. And, it's pretty much always sunny!
Okavango Delta / Moremi Game Reserve
The Okavango Delta—home to the Moremi Game Reserve & Khwai—is one of the exciting areas Brave Africa will explore on our adventure safaris. It arguably boasts some of Africa's best Big 5 wildlife viewing, and has been voted #1 in the world several times over.
The Delta encompasses 16,000 square kilometers of wilderness and is considered one of the largest inland water systems on the planet. Spotting lion prides and elephant herds is part of the daily routine in this area. And your Botswana adventure safari never stops. Everything is raw, rugged, and stunning.
This magical oasis with crystal-clear waters and large elephant herds is truly a spectacular sight. From wide, grassy floodplains to dense green forests, the Okavango is renowned for playing host to a magnificent range of wild animals and brilliant birdlife.
There are few other places in Africa that boast such a rich ecosystem with over 500 bird species and 1,000 plant species, making for spectacular game viewing.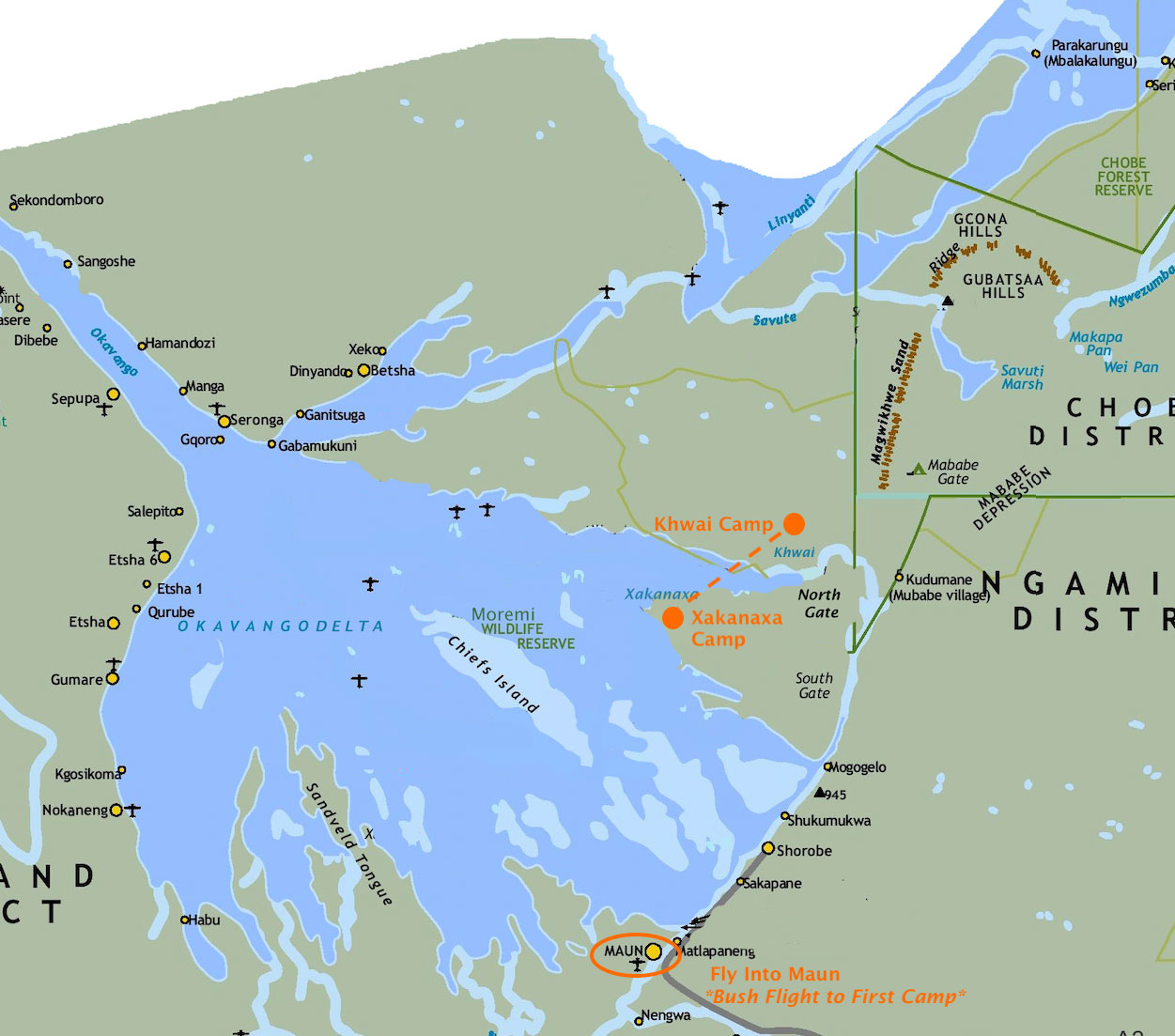 Moremi
Renowned for its extensive lagoons, notoriously big game, and winding tracks of forests, lush grasslands, and waterways, Moremi offers up close and personal encounters with wildlife.
Khwai
Made up of sweeping grasslands, forests, and floodplains, Khwai's enchanting landscape boasts migrating herds of prey and their hungry predators.
Chobe National Park
In northern Botswana, Chobe National Park is home to Africa's largest elephant population. In addition, you'll find a full suite of predators (including huge lion prides) and more than 440 bird species. On one memorable safari drive, we encountered 23 lions and a group of more than 30 bull elephants enjoying a watering hole.
Aptly and fondly known as "The Land of the Giants," Chobe National Park boasts a rich and diverse ecosystem with unparalleled wildlife all centered around the stunning Chobe River. It's an excellent and highly sought-after Botswana adventure safari location for top wildlife photographers who are looking for up close and personal animal sightings with little traffic and fewer people.
Comprised of more than 10,000 square kilometers of diverse landscapes, this must-see area is where our Savuti camp is located. You'll discover wildlife-packed expanses of savannah, rocky outcrops, and more.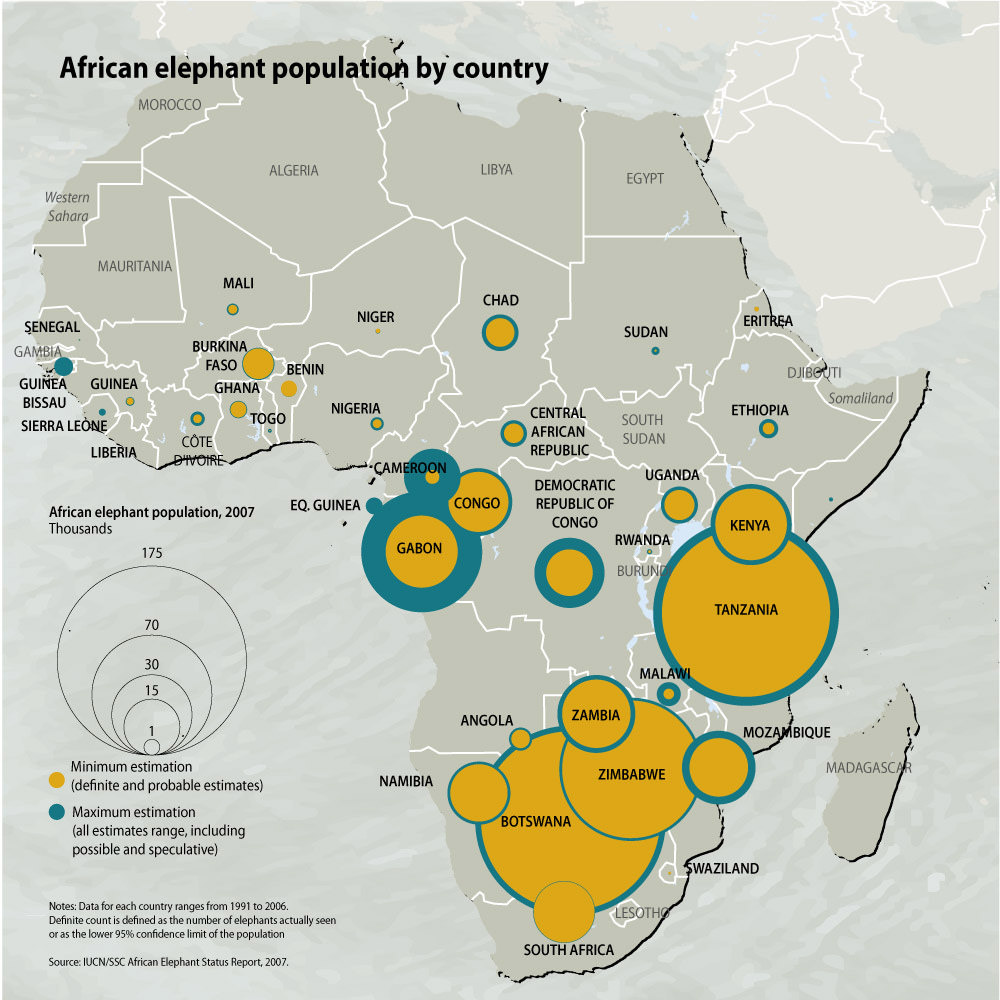 Savuti
Most well-known for its high concentration of predators—including lions and an abundant elephant population—Savuti is a top game-viewing area that's world famous. On one trip, we saw 23 lions in just a few hours, including five cubs still nursing! And that's just a hint of what you could experience in Chobe on your Botswana adventure safari.
Connect With Us!
Keep in touch with Brave Africa everywhere we are online and stay up-to-date with the latest news, animal sightings, and other happenings.
— Follow Brave Africa on social media & engage with us.
— Check out our TripAdvisor reviews and leave your own review.
— Tag your travels on social with #BraveAfrica.
— Sign up for our email list and get regular communication.