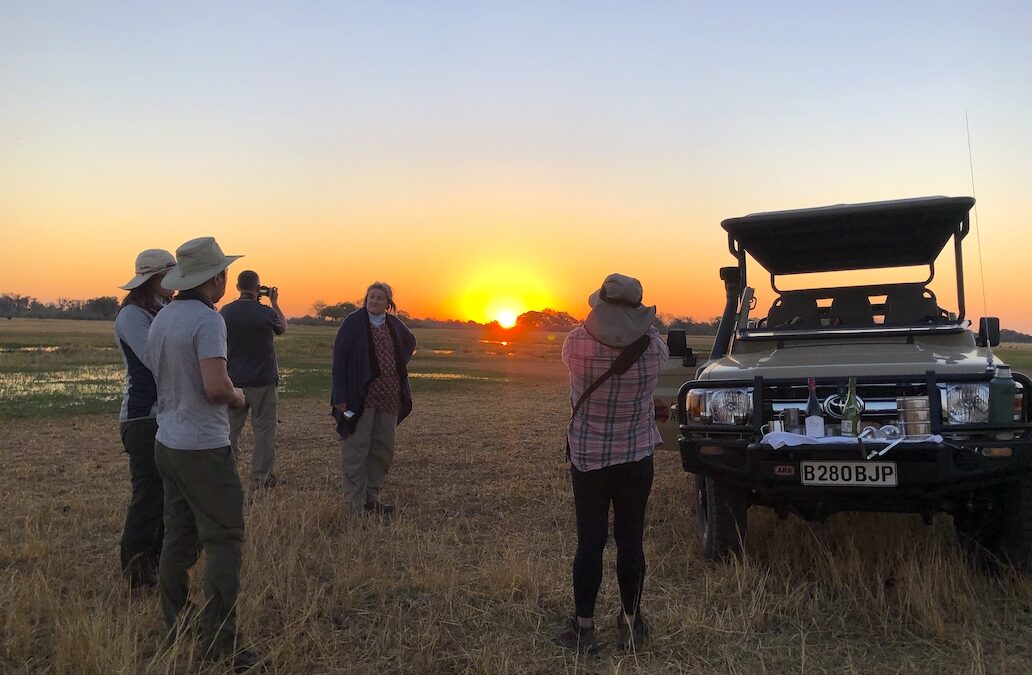 Before you decide where to go on your African safari, check out our ten reasons to go on safari in Botswana. We know you'll love the Okavango Delta, Kalahari Desert, and Chobe National Park. Because if you're looking for a safari that offers:
130,000 elephants
Fewer crowds
Conservation-focused tourism
Incredible scenery
3,000 lions
An adventurous experience
Remote locations
LGBTQ+ friendly policies
Friendly people
The best safari location in Africa
Look no further than Botswana! It's truly a one-of-a-kind destination that everyone should experience.
1.    130,000 Elephants – The most of any African country
Botswana is known as "The Land of the Giants." The country boasts 130,000 elephants, almost double the number of elephants you'll find anywhere else in the world. This makes Botswana a haven and last refuge for these majestic creatures for the last 15 years.
What this means is that when you go on safari in Botswana, you're almost guaranteed to see elephants every single day, multiple times a day. In fact, on our most recent trip out, we rarely had lunch without a few elephants stopping at a nearby watering hole to drink while we ate. Elephants roamed near our camp, came directly up to our safari car, and were almost everywhere we looked.
2.    Fewer Crowds — The experience is focused on quality, not quantity
The last thing you want when you go on safari is to be surrounded by crowds of people. After all, you're heading to Africa to see the wildlife, not more tourists.
Botswana is considered the "road less traveled." Fewer people think about Botswana when they consider locations for their African safari, and so there are far fewer tourists. For example, in Kenya's Masai Mara, there are 7,000 beds available for tourists. In Botswana's Linyanti Reserve (just outside of Savuti), there are only 58 beds in the same size area.
Botswana also has legislation in place that limits the number of tourists that can be in any single area. You won't find as many tourists on safari in Botswana's Okavango Delta, Chobe National Park, or the Kalahari Desert, and the camps are kept small. Most camps, including Brave Africa, max out at six tents, 12 guests. We also max out our safari vehicles at just six guests, so that every row has only two people and no middle seat.
The idea of Botswana is to have fewer crowds and more animal encounters. And isn't that what you want?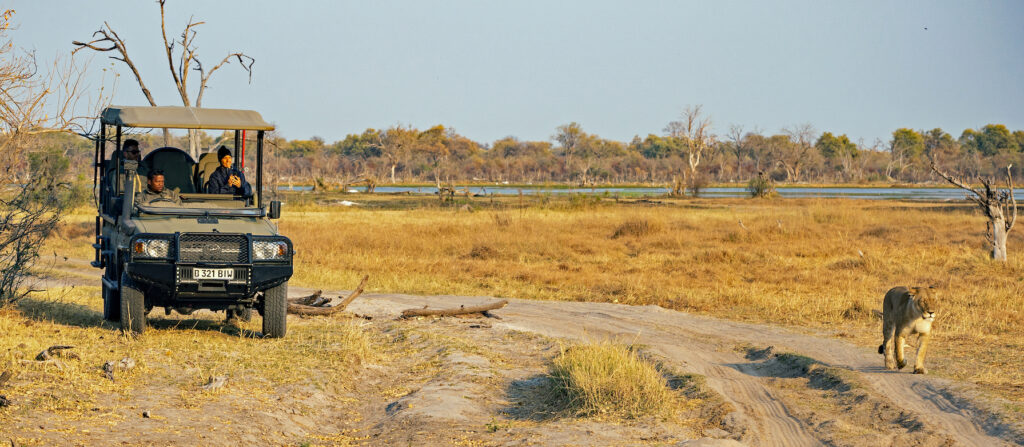 3.    Conservation Focused — Botswana is ranked #1 in the world for conservation
Botswana is considered one of the last sanctuaries in Africa with untouched wilderness, making it a haven for endangered species. More than 25% of Botswana's land area has been set aside for parks and reserves, dedicated to protecting the stunning landscapes and wildlife.
In 2017, the Lonely Planet ranked Botswana the #1 country in the world for conservation, saying, "they keep visitor numbers deliberately lower than they could so that they can manage the environmental impact of wilderness tours."
For example, let's take a look at rhinos. In 2001, Botswana had no rhinos left, so the country passed serious legislation focused on combatting poachers and protecting wildlife. Poaching in Botswana was punishable by death for a few years, and they are the only country to deploy the national military to keep poachers out. Today, around 400 rhinos have been reintroduced to the Okavango Delta.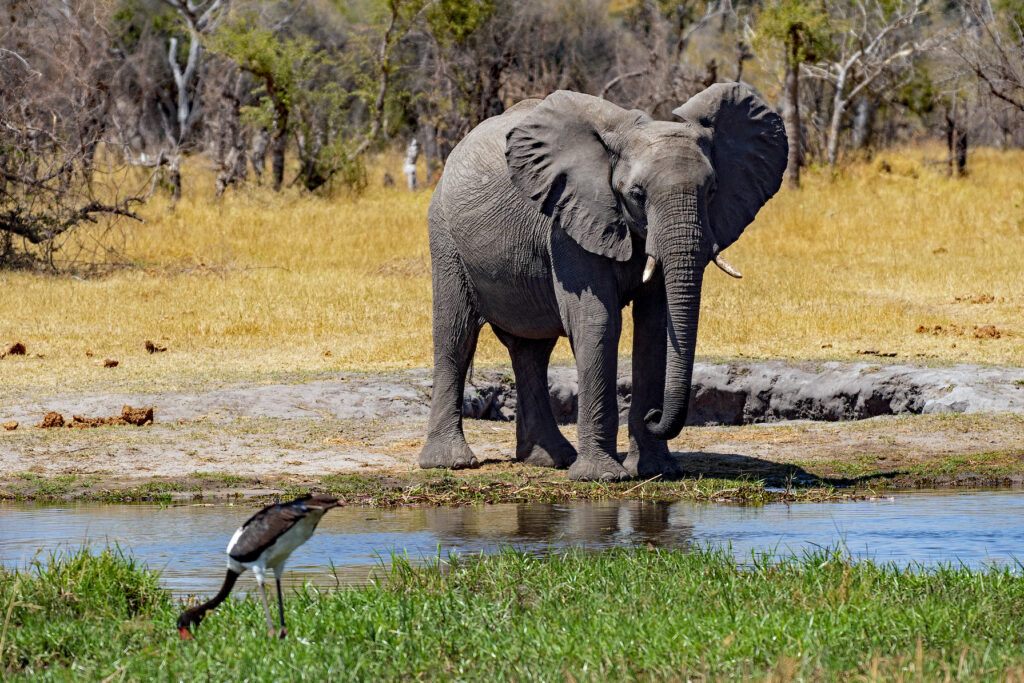 4.    Incredible Scenery — Varied and stunning landscapes in the Okavango Delta, Kalahari Desert, and Chobe
Botswana is home to some of the most pristine and stunning landscapes in all of Africa. You can find a little bit of everything in the country from dusty red deserts to lush swamplands, sweeping floodplains, expansive savannahs, and vibrant forests. Honestly, during one all-day game drive, you can travel through a complete range of raw, rugged, and stunning landscapes.
In particular, the magical Okavango Delta stands out as Botswana's main draw. It's 16,000- square kilometers of wilderness with some of the densest wildlife in the world. The area is considered one of the largest inland water systems on the planet and home to one of Africa's most diverse and vibrant ecosystems.
It's a dazzling area with an abundance of lions, wild dogs, leopards, hippos, elephants, giraffe, kudu, and more. Then, there's the Kalahari Desert that extends 900,000 square kilometers and covers much of Botswana. A semi-desert, it offers vast tracts of land that are excellent for grazing after good rains. This area is home to black-manned lions, oryx gazelle, and the incredible flamingo migration in Makagadikgadi Pans.
5.    3,000 Lions — Second only to Tanzania in lion populations
Lions can also be found throughout Botswana. In fact, after Tanzania, Botswana claims the largest population of lions in Africa. They thrive throughout the Okavango Delta, Central Kalahari, and Savuti. Best yet, lions in Botswana have some unique distinctions.
The Kalahari Desert is the only place in the world where you can see black-manned lions. These lions are known for their massive size and beautiful manes. Beyond their stunning manes, they also tend to have higher levels of testosterone, a better chance of survival, and a healthier disposition.
Then, in Savuti, there's a pride of lions known as elephant killers. This incredible pride has learned how to take down adult elephants. While it's not something you particularly want to witness, it makes the Savuti lions stand out for their unique hunting habits.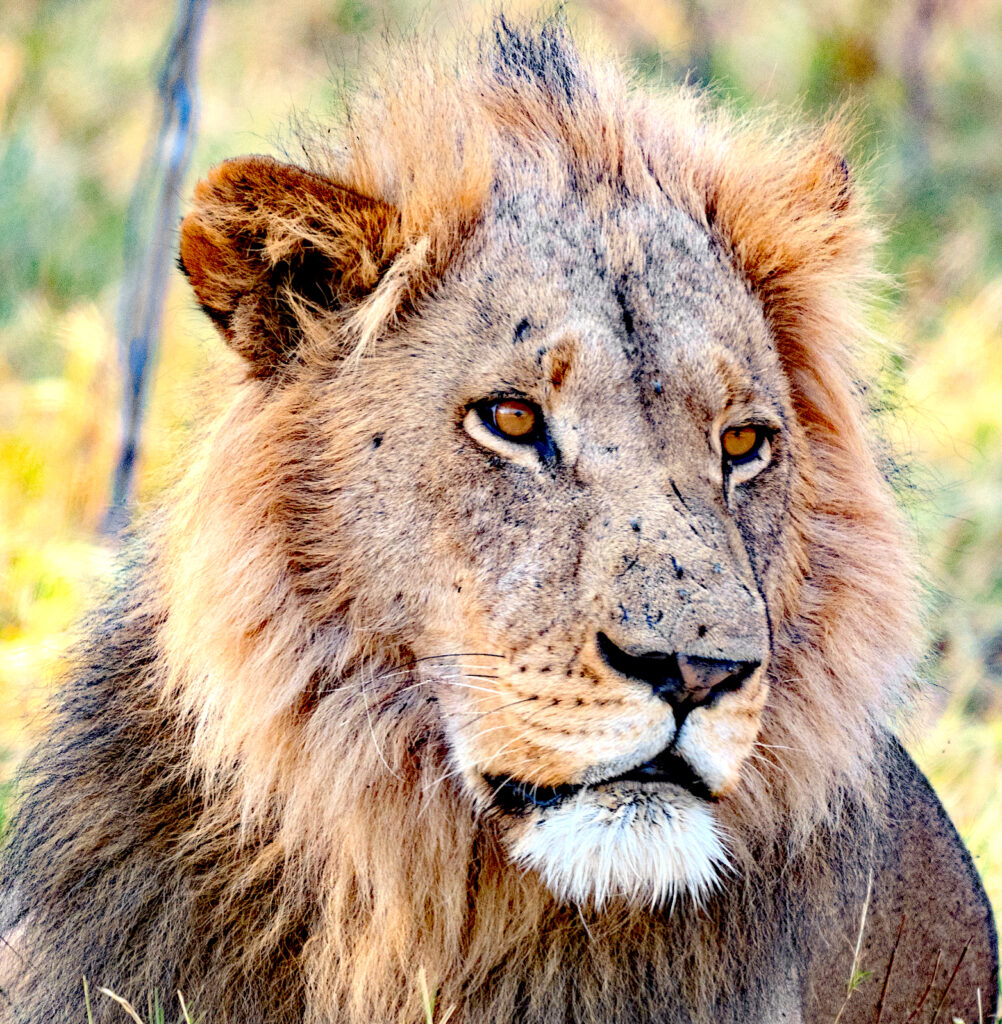 6.    Adventurous Experience — Harkens back to the original safari experience
Since there are fewer tourists in Botswana, it creates a more intimate safari experience. It also translates into a much more adventurous safari that harkens back to the old days when Africa was relatively untouched by the rest of the world.
When you go on Safari in South Africa, Kenya, or Tanzania, you'll notice that the animals tend to be very tame. Just search for videos on YouTube of cheetahs jumping on cars or a herd of zebra walking right near a car. There are so many tourists funneled through these destinations every year that the animals are desensitized. You might as well be at a zoo for all the attention the wildlife will pay to you.
That's not the case in Botswana. Many animals in Botswana's Okavango Delta and Kalahari Desert are still skittish around cars and people, which makes for a very different experience. It truly feels like you're in the middle of the African Bush searching for incredible animals. Every day is an adventure, wondering what you'll find and encounter. And because the animals are less used to humans, you always feel privileged when you have a fantastic sighting.
For example, we ran into a cheetah on our last time out that clearly did not recognize the sound of vehicles. As soon as it heard our engine, it took the cautious approach and disappeared. And while it was disappointing not to have more time with the cheetah, it was incredible to think that we may have been some of the first people to ever see him.
When you go on safari in Botswana, you feel more like an explorer, braving uncharted territory. And you feel grateful and proud of every perfect picture captured, and experience enjoyed.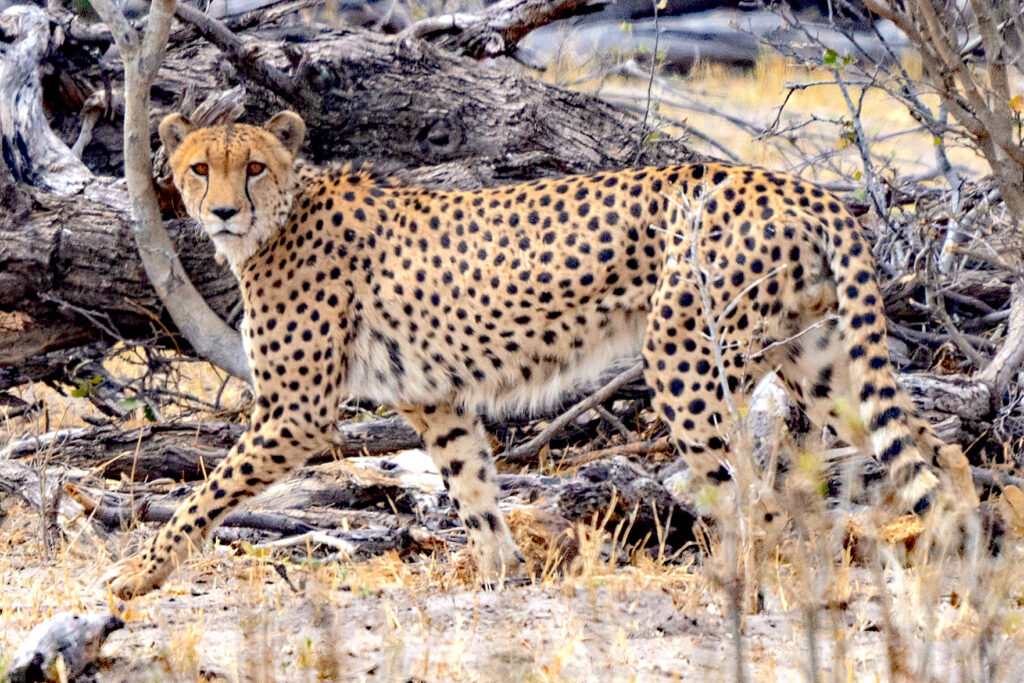 7.    Remote Safari Destinations — Bush planes are required to go on safari in Botswana
Part of the adventure experience in Botswana is getting to your camp. While you'll drive most places in South Africa, Kenya, and Tanzania, Botswana requires bush planes. The Okavango Delta is massive and can swell to three times its permanent size in the rainy season. This means that driving to your remote camp isn't feasible. Instead, you have to fly into dirt airstrips.
We think this remoteness is what makes Botswana so incredible. There are no roads near your camp, just dirt paths. A Botswana safari is truly an exclusive and immersive experience where it's all about the wilderness.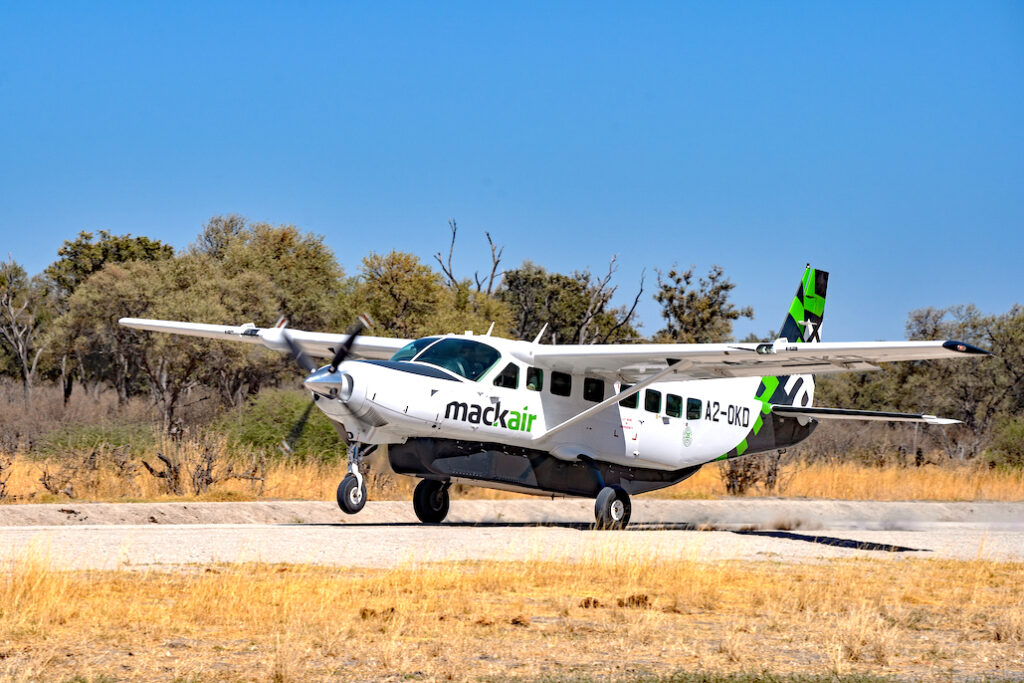 8.    LGBTQ Friendly —Tolerance is promoted, and same-sex relationships are legal
This year, Botswana's High Court unanimously voted to overturn laws that criminalize homosexuality. It was a momentous win for the LGBTQ+ community in Botswana and reflects the values of Botswana's society.
During the ruling, Judge Michael Leburu admitted that the current laws were "discriminatory" to the LGBTQ community and violated Botswana's constitution. He argued that overturning them was a matter of "protecting human rights."
Botswana is actually one of Africa's most stable democracies. In 2010, they changed their employment act to prevent discrimination against the LGBTQ community. And in 2017, the High Court ruled in favor of a transgender man who sought legal recognition as a male.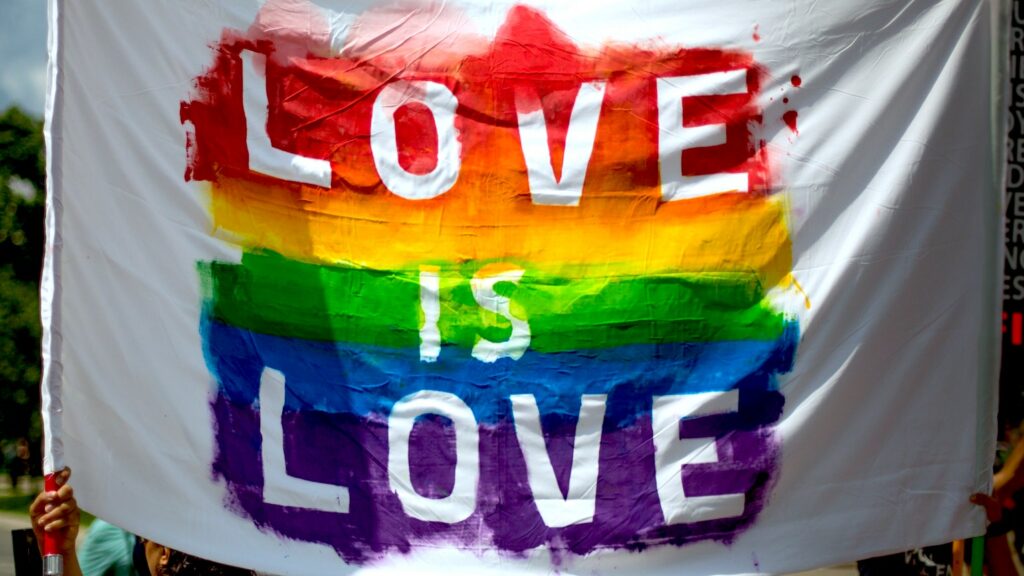 9. Friendly People —Botswanans are some of the nicest people you'll meet
Botswana might be one of the least densely populated countries in the world, with a population of just over 2 million, but its people are the best. Botswanans are some of the friendliest and most accommodating people that you'll meet. They take great pride in their country and in giving their best in everything they do.
You'll be welcomed into Botswana with warm smiles and open hearts. Culturally, singing is incredibly important, so you'll likely enjoy a song or two during your visit. You might even get to enjoy a few ululations on behalf of Botswanan women, as they show their excitement and happiness.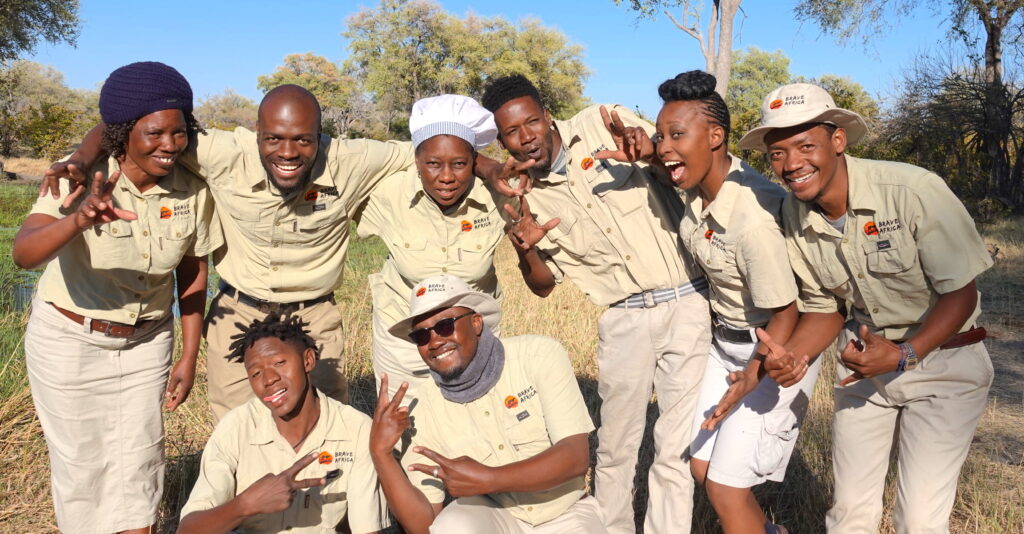 10. Best Safari Location — Botswana is regularly ranked as one of the best safari destinations
Chobe National Park is ranked as the #3 best safari destination in Africa by Fodors. It earns this prestigious title because of its incredibly dense game concentration. The area is "teeming with wildlife year-round," Fodors writes. They also call Chobe a "stronghold of endangered species such as wild dog, cheetah, and brown hyena." In particular, they recommend the Savuti Marsh, which we visit on our safaris.
CNN Travel recently put Botswana's Kalahari Desert on its list of the eight best safari destinations in Africa. They write, "the Kalahari Desert represents Africa at its most brutally wild." They highlight it as a "land of pure adventure" where you can gain insight into the diversity of Africa. They state, "there's nothing better than a two-stop safari combining the shimmering pans of the Kalahari with Okavango wetland wilderness."
Botswana also shows up on CNN Traveler's "Most Beautiful Countries in the World" list. They talk about the Okavango Delta, calling it a "real-world Eden, where cheetahs, zebras, buffalo, and rhinos roam freely."
According to Conde Nast Traveler, "Your First Safari Should Be in Botswana." The article talks about the country's unique tourism model that focuses on fewer people, but high spenders, so the economy grows, and there's as little impact on the environment as possible.