Are you bored stuck in quarantine? We completely understand. It's tough right now to stay entertained while locked inside, but we have a solution. In honor of Earth Day (April 22, 2020), we gathered our five favorite African nature documentaries to watch during COVID-19.
All of these documentaries offer something unique and exciting to enjoy while you're sitting on your couch and wondering what's on TV. Some are focused on Botswana's Okavango Delta, while others are more wide-ranging and document nature from across the globe. Whatever the case, they all offer unique insight into the beautiful continent that is Africa.
1. DisneyNature Elephant
This kid-friendly nature documentary follows a family of elephants as they journey through Botswana's Okavango Delta in search of food and water. Narrated by Meghan Markle, the Duchess of Sussex, it's a charming story of the struggles and joys of being an elephant and surviving all that nature has to offer—the good and the bad.
It's a story-driven African nature documentary that is perfect for kids who may get bored with typical nature shows that are too fact-focused. Telling the tale of matriarch Gaia, her sister Shani, and Shani's son, Jomo, Elephant takes a fun look at the journey many elephants in the Okavango Delta go through every year to stay alive.
You can find it on Disney+. And we highly recommend the behind-the-scenes story In the Footsteps of Elephants if you want more insight into Botswana and what it took for filmmakers to get the shots they did.
2. Night on Earth
Night on Earth, which you can watch on Netflix, might be one of our favorite new nature documentaries. The series offers viewers an entirely new look at animals, under cover of darkness. It's absolutely incredible to see big cats, bears, bats, and other creatures as they explore their world in a way you've never seen before.
From cheetahs hunting in the African savannah to monkeys trying to survive freezing temperatures in Japan, Night on Earth reveals the magic that happens after the sun goes down. It's an addicting new nature series that we highly recommend.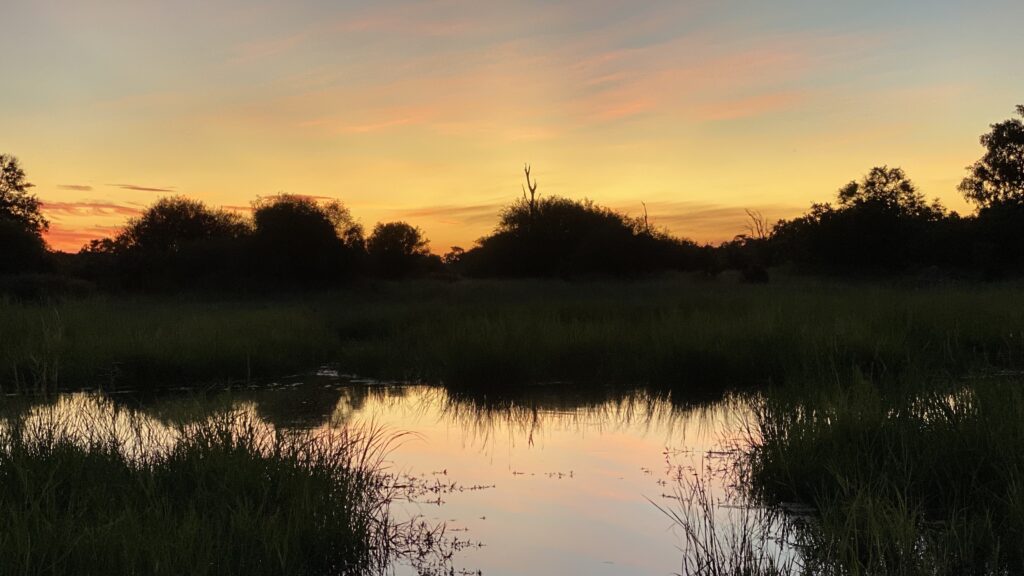 The first episode, in particular, is highly focused on Africa and big cats at night. Watch it on Netflix.
3. National Geographic: The Flood
If you want to get an up-close and personal look at Botswana's Okavango Delta, The Flood is the National Geographic special you MUST watch. When we sat down to enjoy this, we were amazed at how much of what they showed matched what we've witnessed in the Delta ourselves.
This African nature documentary truly shows the spectacular beauty that can be found in Botswana. There is no place like the Delta anywhere else in the world. Each year the cycle of flooding and desert creates a symphony of life that takes your breath away. And The Flood gives you an in-depth look at this miracle and all it has to offer.
If you want to truly see what it's like to go on safari with Brave Africa in the Okavango Delta, this is the documentary you want to watch. It's probably the closest you can get to actually going on safari. Watch it on Disney+.
4. The Ivory Game
Every 15 minutes, an elephant is killed. Many of these elephants are killed for their tusks. The illegal ivory trade is a terrible and thriving business that claims thousands of elephants every single year, and The Ivory Game takes you into that dark world for a close-up look.
This African nature documentary is not for the faint of heart. It's a dark story about the illegal ivory trade, the consequences it has, and what's being done to stop it. It's a herculean effort that's constantly ongoing and desperately deserves our attention.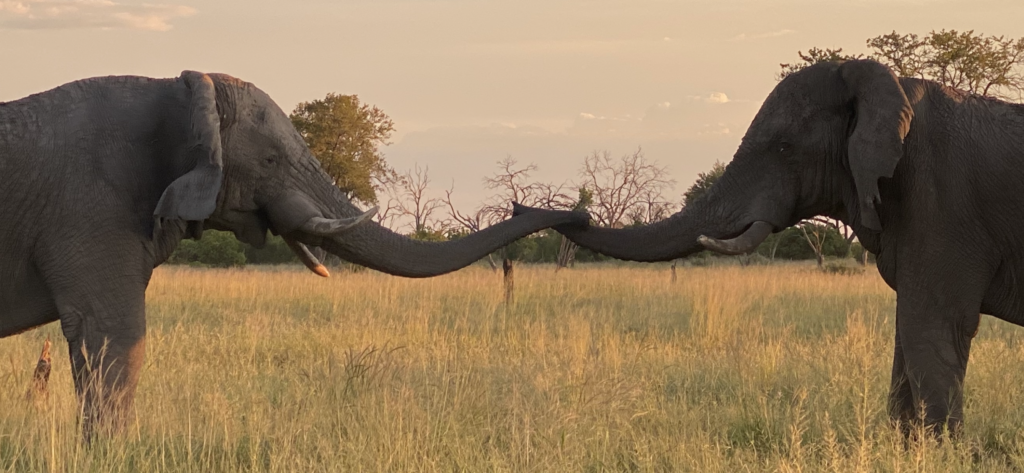 If you want to know more about the challenges facing elephants and conservation efforts. Watch it on Netflix.
5. National Geographic: Savage Kingdom
With three seasons already available to watch, National Geographic's Savage Kingdom is a fantastic TV show. It takes you into the heart of Botswana's Savuti to show you life as a predator. The episodes follow the kings and queens of the African savannah—lions, hyena, cheetah, leopard, wild dogs, etc.—as they battle it out to be on the top of the food chain.
Narrated by Charles Dance (best known for his role as Tywin Lannister) it's an epic TV series that not only shows you the beauty of Botswana's Savuti marsh but also its harsh reality. Life isn't easy for the predators or the prey in this vast, unforgiving land.
Unfortunately, this amazing show is only available if you have Hulu+ Live or you can buy each season on Amazon Prime for $14.99.