The past two months have been hectic at Brave Africa safari. After our first official safari launch in September, our team hasn't had a moment to relax. Instead, we've focused on building deeper relationships throughout the safari and travel industry, including attending BTTE (Botswana Travel & Tourism Expo).
The great news is that we have an incredible team of individuals who have worked tirelessly to make this possible. They've given 1000% of themselves to meet new people, rekindle existing relationships, and introduce Brave Africa as the new ultra-luxury mobile safari to book in 2020 and beyond.
Here's a little bit about what we've been up to during this exciting time behind the scenes with Brave Africa safari.
Giving Back to the Community
In November, we had the opportunity to start giving back to the Botswana community. This is a huge piece of who we are and what we believe in. We do not want to be just another safari focused on making money and moving tourists in and out of the country. We want to make a difference not only for the wildlife but also for the Botswanan people.
We plan to do this moving forward by donating $5 a day from every guest's trip with us to various conservation and community charities. Our team is currently doing extensive research to find the best non-profits to give to, and we'll have that list available soon. However, we already had the opportunity to help the elderly population in Maun, and we're so glad we got to participate.
Safari Destinations, one of Botswana's premier travel agencies, held an annual charity drive to collect needed items for older individuals within the Maun community who require assistance. Our team got together and purchased massive bags of food goods to do our part.
For our Brave Africa safari staff—all of whom are Botswanan natives—taking care of your elders is the responsibility of the community. They shared with us funny stories of being kids and being charged with walking to the store for an elder to purchase their groceries, whether they were related to the individual or knew the individual well or not. Participating in this charity event made a lot of sense and was special to our team.
A Trip to Victoria Falls
The following week in November, our team headed up to Zimbabwe and Victoria Falls to meet with travel agencies throughout the area and start building relationships. This trip was made possible thanks to Shelley Cox at Africa Conservation Travel.
Africa Conservation Travel is a travel agency that is focused on offering safari experiences dedicated to sustainable tourism and conservation-conscious itineraries. Their mission is to create awards about protecting and conserving the wildlife and habitats during every trip.
Shelley has been an integral piece of Brave Africa safari since the very beginning. She is a good friend of our owner, Tabona Wina, and has offered our team priceless guidance. We are beyond grateful to her and her company.
Thanks to Shelley's connections and the hard work of our team, we were able to introduce Brave Africa to other members of the safari industry. We loved getting to share our mission and vision and to tell our story to travel agencies who will help us connect with guests who share our values from around the world.
Building this base of support is critical to our eventual success and helping safari-goers discover us.
Thank you for taking the time to meet with us!
Botswana Travel & Tourism Expo (BTTE)
Finally, we kicked December off with a bang with Botswana's largest travel and tourism expo: BTTE. This unique, annual event offers an opportunity for the greater European travel industry to establish relationships and business partnerships with Botswana's tourism industry. Every safari company, travel agency, and tour operator in Botswana attends this networking event, and we were thrilled to take part!
Held December 2rd – December 6th, in Kasane, #BTTE19 was the event of the year. Over 280 exhibitors, including 140 local operators and 140 international operators from 33 countries around the world participated. Attendees came from all over, including Argentina, United Arab Emirates, Israel, and throughout Europe.
The goal of the event is to introduce the many incredible tourism opportunities available in Botswana and to demonstrate the unique manner in which the country approaches tourism. Unlike many other African countries, Botswana is dedicated to protecting the environment and the country's natural resources as much as possible to keep tourists coming back over and over again.
For Brave Africa safari, BTTE was an opportunity to set up a booth where attendees could come up to learn more about who we are and what we offer. We also had a table for a "Business 2 Business" event where attendees had just 15 minutes to meet our team and get to know our product before they moved on. This was an inspiring, educational, and super productive session, where we established many strategic relationships.
The week-long event included presentations from experts on the Botswana tourism industry as well as the different unique areas of Botswana. There were meet-and-greet sessions, workshops, cocktail dinners, and more. It was an exhausting week, but BTTE was a fantastic opportunity for Brave Africa to establish that we are here as part of the community and proud of it.
Next Up for Brave Africa Safari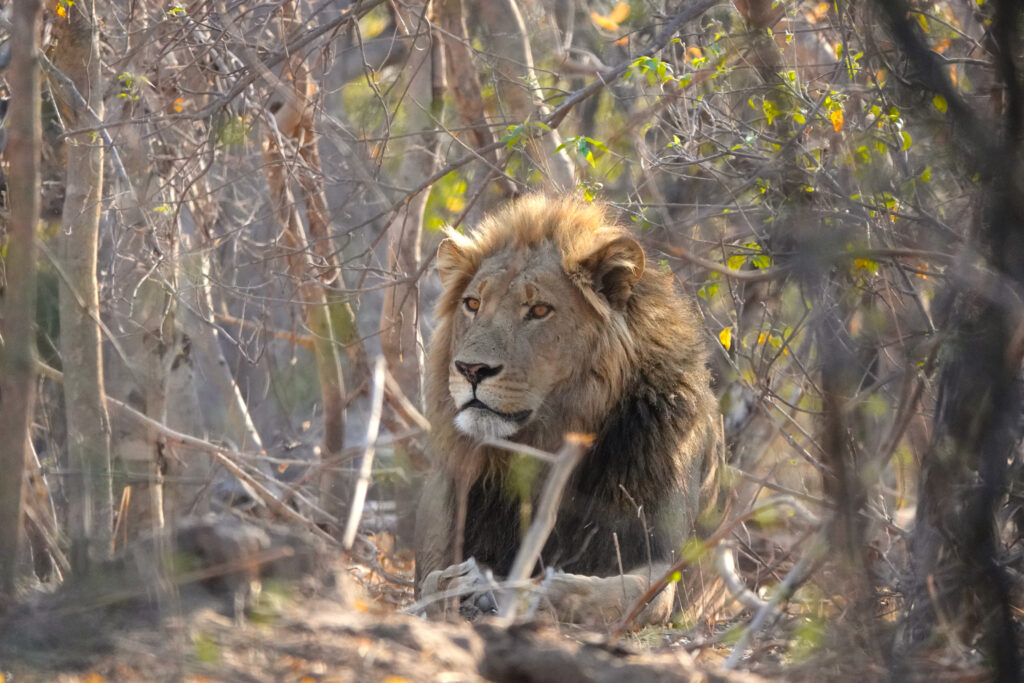 In a week, our team will be heading out into the Botswana Bush to explore a possible new Brave Africa safari itinerary—the Kalahari Desert.
This southern route will possibly be available to guests during the rainy season (December – March) when the Okavango Delta is flooded and difficult to navigate. During these months, the Kalahari is in peak season because animals are leaving the floodplains for more semi-arid regions.
December and January mark the great zebra migration in the Kalahari as well as the flamingo migration in Makgadikgadi Pan. This area is also known for its beautiful black-maned lions, brown hyena, oryx/gemsbok, and more.
We're excited to test out this potential route for our guests in 2020, which will include:
Stay tuned to learn about our adventure in a few weeks!