Are you trying to plan your next African safari holiday for the end of 2020 or 2021? We know there are a ton of options out there, which means it can be challenging to find the right African safari package for your holiday travel.
The good news is that Brave Africa offers three incredible African safari packages that can fit almost anyone. Whether you have plenty of time to spend in the bush and want to dig deep or you just have a few days and want to make the most of your limited time, we have an African safari tour package that's ideal for you.
Let us break down our three essential African safari holiday offerings, your customization options, and what you can expect from Brave Africa no matter what.
3 Brave Africa Safari Package Holidays
When it comes to going on an African safari holiday, we have three featured packages: Brave Adventurer, Brave Explorer, and Brave Discoverer. Each of these packages offers something a little different.
10-Day Safari Package: Brave Adventurer
If you've got a lot of holiday time saved up and you want to get the most out of your Botswana safari, we recommend our Brave Adventurer package. This 10-day/9-night safari holiday takes you to three different locations in Botswana's Okavango Delta: Moremi Game Reserve, Khwai Community Trust, and Savuti (Chobe National Park).
Think of this package as a deep dive into Botswana and the many landscapes and abundant wildlife found there. You'll spend three nights at each camp with game drives from dawn until dusk. With this African safari holiday, you won't miss anything.
7-Day Safari Packages: Brave Explorer and Brave Discoverer
If you have less time to spend on holiday in Africa, we offer two shorter safari packages that are just seven days each. These packages are very similar except for where you'll explore. Both packages will have you spend three nights in Khwai, but the second location changes between Savuti and Moremi
Our first 7-day/6-night Botswana safari holiday package, Brave Explorer, takes you to Savuti and Khwai for three nights in each location. Savuti is where the big game roams. Located in Chobe National Park, Savuti is best known for its predators, including large prides of lions. National Geographic's Savage Kingdom is filmed here.
Our final 7-day/6-night Botswana safari tour package is the Brave Discoverer. It takes you to Moremi and Khwai for three nights in each location. Moremi Game Reserve is renowned for its beauty. All year long, it has spectacular wildlife and birding with leopard, cheetah, and antelope in abundance. You'll fall in love with the riverine forests, seasonal floodplains, and serpentine channels.
African Safari Holidays 2020
Now that you know the three packages we offer, what makes each unique? What's the ideal African safari holiday for you?
All-Day Game Drives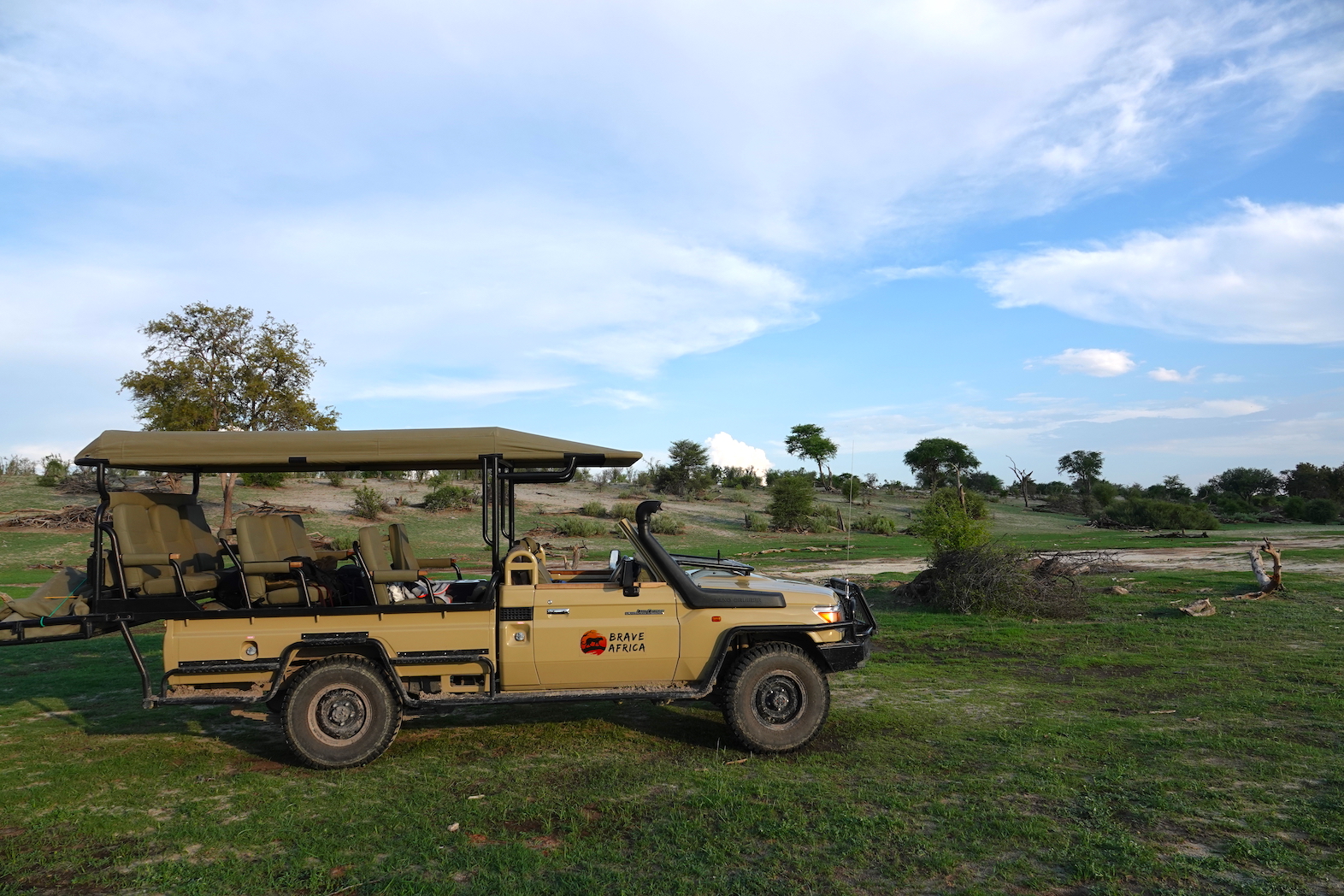 All of our African safari package holidays include all-day game drives. What does this mean?
Well, you go on safari to see Africa's many amazing animals. On a traditional safari, you get two game drives a day: once in the morning and once in the afternoon. Each of these game drives is between three to four hours in length (6-8 hours total), and the rest of the time is spent at camp. What this means is that four to five hours a day is spent not trying to see animals.
At Brave Africa, we take you on all-day game drives instead, which means you get 12-13 hours in the bush looking for animals. This allows us to cover more ground on our day trips instead of staying around camp. It also means you get to stay at an animal sighting as long as you want.
We bring lunch and snacks with us on our all-day game drives. So you can set the schedule with your car and guide about when you want to take a break and eat. And, as for those breaks, our incredible safari guides always do their best to make sure you take your break nearby something stunning.
African Safari Holiday Destinations
When it comes to our two, 7-day safari packages, the main difference is where you'll spend your time. Both packages will have you spend three days in Khwai Concession. That's because Khwai is a must-visit safari location offering a wildlife-rich patchwork of lagoons, shallow flooded pans, woodlands, and grasslands. It's a go-to location for wild dogs, elephants, lions, and more.
Khwai also offers unique safari activities. For example, you can:
As for choosing between Moremi and Savuti, if you can only visit one, that's a difficult choice. Both are incredible destinations but very different.
Moremi Game Reserve: Moremi Game Reserve is a magical oasis. It offers crystal-clear waters, dense green forests, and pristine wilderness. It arguably is one of the best places in Africa for Big 5 wildlife viewing. It encompasses 5,000 square kilometers with amazing chances to see leopards, wild dogs, cheetah, elephants, and more.
Savuti (Chobe National Park): Chobe National Park is nicknamed "The Land of the Giants." It's home to Africa's largest elephant populations. Comprised of more than 10,000 square kilometers, the area offers unique landscapes with savannas, rocky outcrops, and limited watering holes. Savuti is also known for a thriving population of predators, particularly lions.
African Mobile Safari Lodge
No matter what African safari tour package you choose with Brave Africa, you'll get to enjoy our luxurious mobile safari lodge. This means that you'll stay in the same tent and with the same staff for the entirety of your trip. You check-in once at the beginning, and then we move camp between locations, similar to a cruise. You enjoy your all-day game drives, and then on move day, we bring everything to the next safari destination.
As for Brave Africa's camp, you're not roughing it by any stretch of the imagination. Think of it as a hotel room under canvas. We have a team of 12 full-time staff that have been trained to handle everything from guiding to camp management, cooking, hospitality, housekeeping, maintenance, and more. You'll enjoy:
A luxury tent (6m x 3m x 2.25m) with an en-suite bath and flushing toilet.
A main lodge with a bar, cozy seating area, lively fire circle, and dining area.
Gourmet cooking with multi-course meals for lunch and dinner.
Eco-conscious lodging, including no permanent structures, powerful solar panels, reduced plastic use, and more.
African Safari Holidays 2020 Deals
For a limited time, we're offering special pricing as well as updated cancelation and reschedule policies for the 2020 safari season. Our once-in-a-lifetime pricing for any safari scheduled between June 1, 2020, and March 31, 2021, is just $4,000 per person for 10-Days and $2,700 per person for 7-days. That's up to $2,500 off per person!
As for our Book with Confidence promotion for 2020, you'll enjoy ultimate flexibility. You can book now and pay later for a minimal deposit to hold your booking that can be rescheduled for 100% reservation credit. And you can change your trip at any time, without penalty, up to 30 days prior to departure.


African Safari Holidays 2021 Deals
If you're not feeling comfortable enough to book an African safari holiday in 2020, we understand. The good news is that we also have a Book with Confidence promotion for 2021. This promotion is good for any safari departing from April 1, 2021, until March 31, 2022.
Reschedule (with 60 days' notice) for any available departure date through March 31, 2022—for any reason and without penalty.
Enjoy reduced deposits to hold your booking.

Shoulder Season (April, May, June, November)

$400 for 6 nights / 7 days itinerary (per person)
$600 for 9 nights / 10 days itinerary (per person)

High Season (July, August, September, October)

$450 for 6 nights / 7 days (per person)
$650 for 9 nights / 10 days (per person)
African Safari Tour Customizations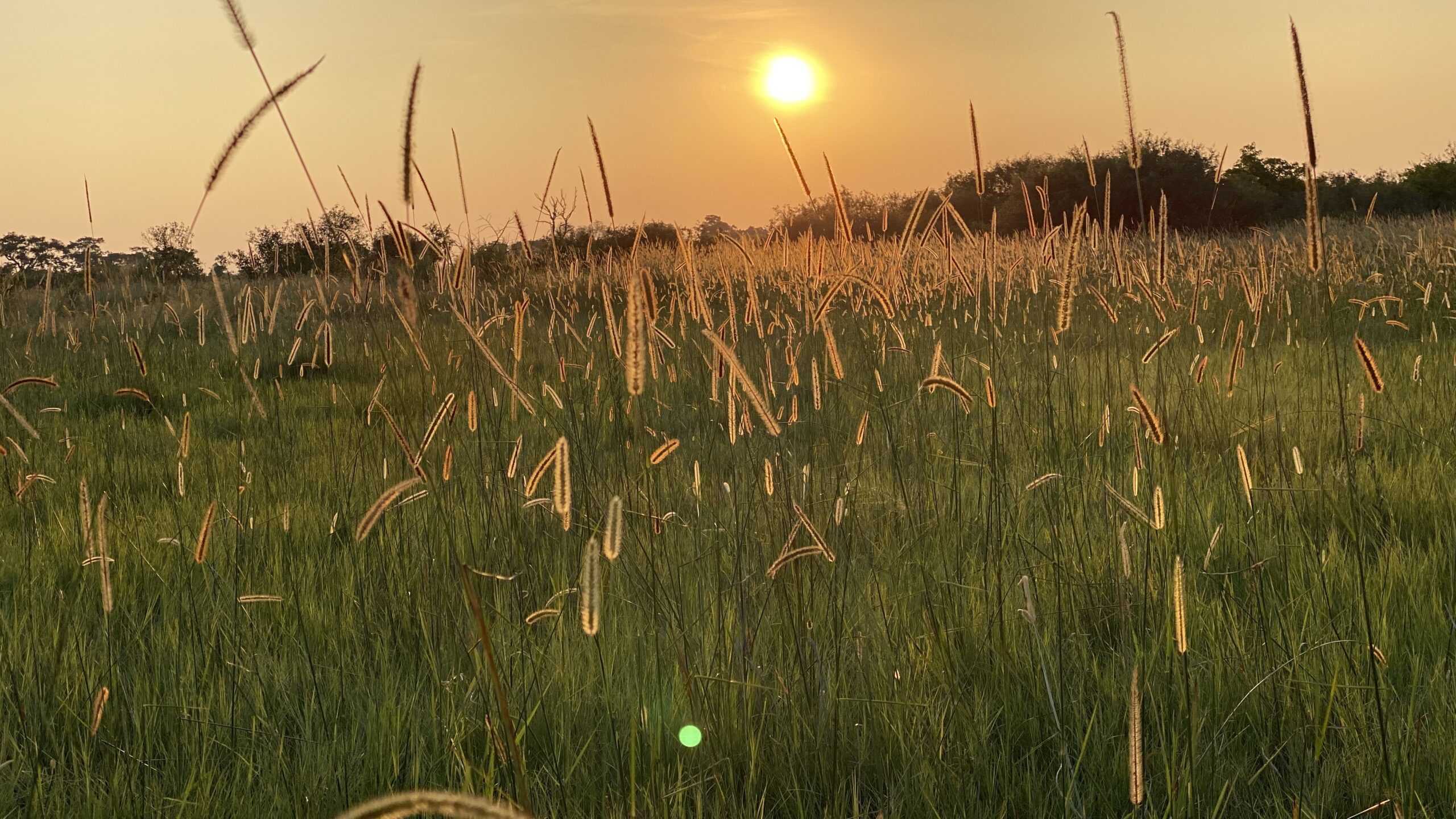 Now, what if you're looking for an African safari holiday that is outside the box? Do you have a big group? Would you prefer a private experience? Are you wondering if there's anything special for a honeymoon? Do you have kids and want to know what type of safari would work best for them?
We can help with all of that!
Brave Africa is an ideal safari for families with kids (7 years and older). Not only do we have a special safari tour package just for families, but we also have a myriad of activities just for kids to enjoy.
We offer group discounts for parties of six or more. And we can do our best to accommodate your special needs.
You can pay for a private safari experience, whether you just want a private car for your all-day game drives or you want a completely private safari camp.
Contact us at [email protected] to ask about our customization options and how Brave Africa can meet your needs.