Is an African safari worth it? We're definitely a little biased—okay, we're a lot biased. We run a safari in Botswana, so of course, we think it's the best vacation idea ever! But we know that we don't speak for everyone. So, we'll try to break down what it's like to go on an African safari and then let you decide if an African safari is worth it for you.
Safaris Are Expensive: What Do You Get for the Price?
Dollar for dollar, African safaris are probably one of the most expensive vacations you'll ever have the pleasure of going on. In many cases, a high-quality African safari can cost as much as a car ($5,000 to $50,000 USD). So, is it worth the price? What do you get for the cost of an African safari?
All-Inclusive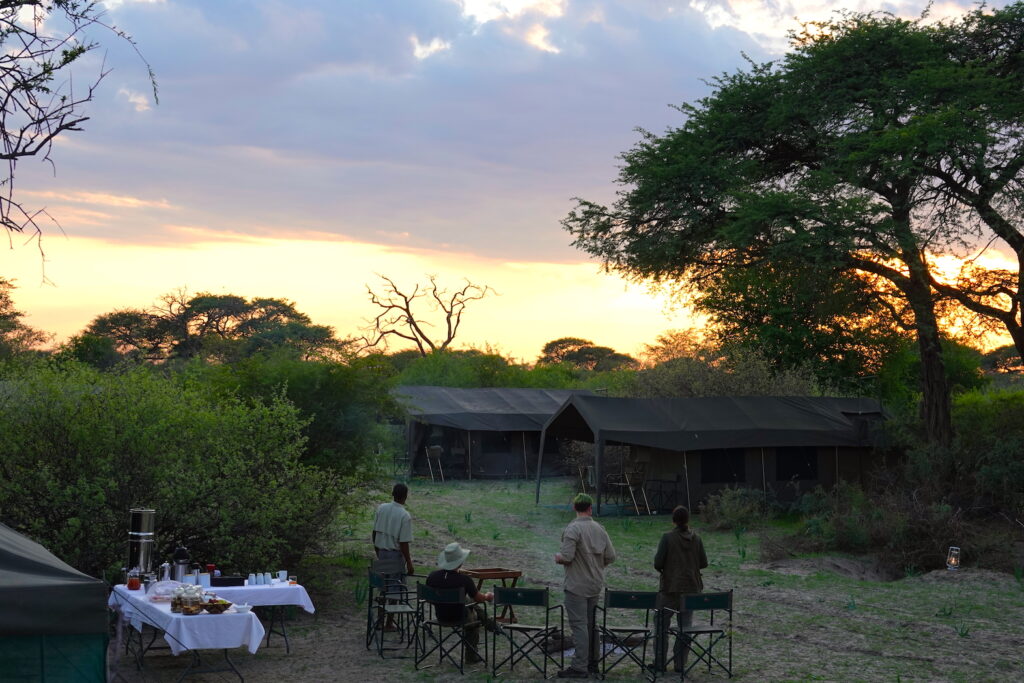 Most African safaris are all-inclusive. This means that the nightly price for your lodge/camp covers everything else while on safari, including food, game drives, and most of the time, alcoholic drinks. The good news is that an African safari isn't Disney World. Once you pay for your hotel, you don't also have to pay for park entrance fees, meals, and more. So, you can more easily budget your safari upfront and know what you're getting yourself into. At Brave Africa, your all-inclusive safari cost includes:
Lodging
All meals, snacks, and in-house beverages (including local beers and wines)
All-day game drives
Additional safari activities, including mokoro, village visits, walking safaris, etc.
Daily laundry services
Road transfers between locations/camps while with Brave Africa
$50 or $35 nonprofit donation per guest
Exclusivity
Along with the high cost of an African safari, you can expect exclusivity. Safaris are off the beaten path. You won't be in the middle of thousands of tourists at the Eiffel Tower or pushing your way through crowds at Hobbiton in New Zealand.
A safari is a different experience that is really about you, the animals, and nature. The value of an exclusive African safari experience cannot be overstated. It's a chance to truly get away from it all: turn off the cell phone, disconnect from WiFi, say goodbye to people, and get in touch with Mother Nature. The key is choosing an African safari experience that focuses on exclusivity.
Ask about how many people the safari operator puts in each vehicle. Budget operators will stuff ten people or more in a vehicle, which means your dream safari could wind up with you in the middle seat—very uncomfortable and disappointed. Some camps might also pack in the tourists to make more money. If you're going on safari for exclusivity, ask about the size of the camp.
Note: Botswana's safari tourism model is fewer tourists and better experiences. At Brave Africa, our vehicles max out at six guests (two per row) and six tents (12 guests total at camp and two safari vehicles).
You Can See Animals in a Zoo: What Makes a Safari Better?
Beyond price, the next question many guests have about whether an African safari is worth it has to do with the experience. You can see wild animals in a zoo, what's so great about an African safari? How much better is the experience, especially when animals are not guaranteed. Let us start by saying the experiences are NOT comparable at all.
The Wildlife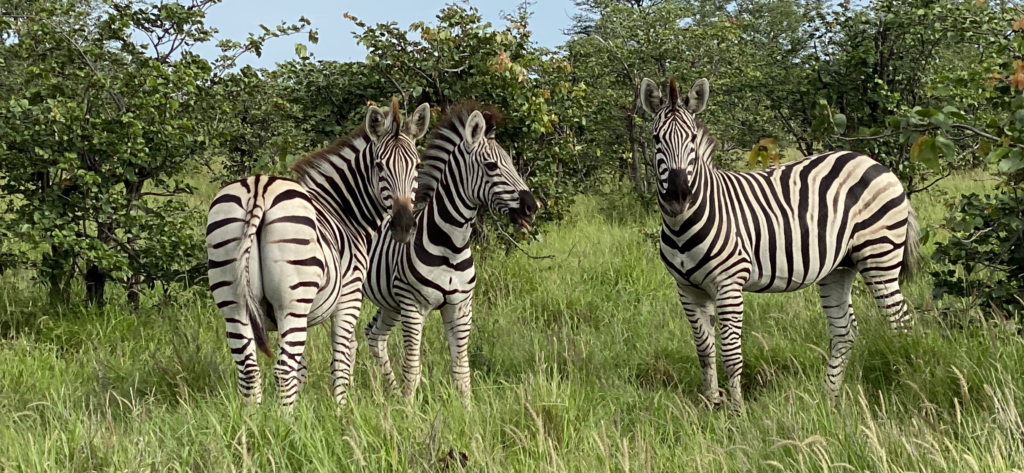 An African safari is an adventure. It's your chance to see animals in their natural habitat. This makes all the difference. Animals on a safari are engaging. They eat, walk, play, fight, chase, run, and interact in a thousand different ways. This means that you can see the same type of animals every single day and every time it's a new experience. Natural animal behavior makes a huge difference.
And then there's the variety of wildlife. Yes, a zoo has all types of animals from all over the world, but the difference of an African safari is that the animals are all together. You can sit in your safari vehicle and watch elephants right alongside hippos, impala, zebra, and wildebeest. And in the next second, you can run across lions or wild dogs.
You never know what type of wildlife you'll see on your African safari, but every day, every hour, it will be something new. Just make sure you choose an exceptional location for your African safari where wildlife is plentiful. Not all destinations are created equal.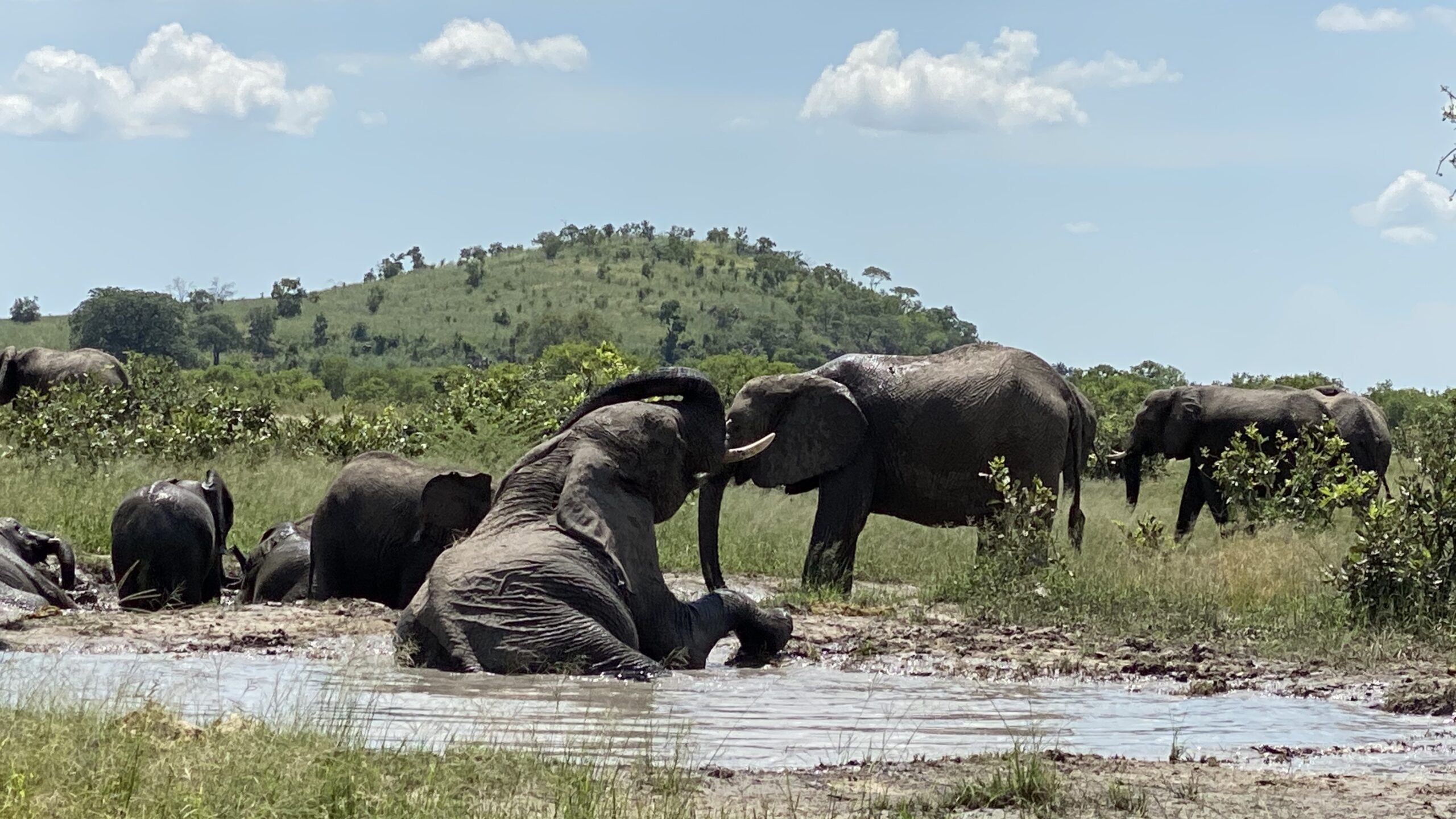 For example, Botswana has almost double the elephants of ANY other country in Africa—over 130,000—along with 163 other species of mammals, including the usual suspects: lions, leopard, cheetah, wild dog, buffalo, giraffe, hippo, wildebeest, zebra, rhino, etc. The country is also home to more than 550 species of birds, including many rare and endangered species you'll be hard-pressed to find anywhere else. And if you're worried about going on a family safari with kids? Don't be.
Nature Retreat
Beyond the wildlife, an African safari is about pristine and stunning landscapes. You'll have the opportunity to enjoy Mother Nature's most impressive theater on a breathtaking scale. It's about exploring vast swaths of wilderness where everything is raw, rugged, and stunning. Africa boasts a vibrant ecosystem with everything from dusty red deserts to lush swamplands, sweeping floodplains, expansive savannas, and vibrant forests. You'll drive through rivers, explore lagoons, have lunch at elephant watering holes, hike rocky outcrops, and more.
The landscapes on an African safari will enchant you as much as the wildlife. And the best part is that you'll get to enjoy these gorgeous landscapes without worrying about crowds—if you go to the right safari locations. Regardless of where you choose to go on your African safari, we can almost guarantee you'll be talking about the beauty of nature for years to come.
What You Need to Know About Going on Safari Before You Book
If you want an African safari to change your life or be "the best trip you've ever taken," not just any safari will do. You have to be VERY careful with what you book, otherwise it won't be worth the hype.
For example, when two of our co-founders went on their first safari in South Africa, they had a small budget and had to choose a location and camp based on what they could afford. And while the experience sparked their love for safari, it wasn't until they returned and went on safari in Botswana with a larger budget and more research that they had the trip of a lifetime.
Saying you want to go on an African safari is like saying you want to go on a hike. It can mean a thousand different things depending on what you want, where you go, and who is in charge of your safari.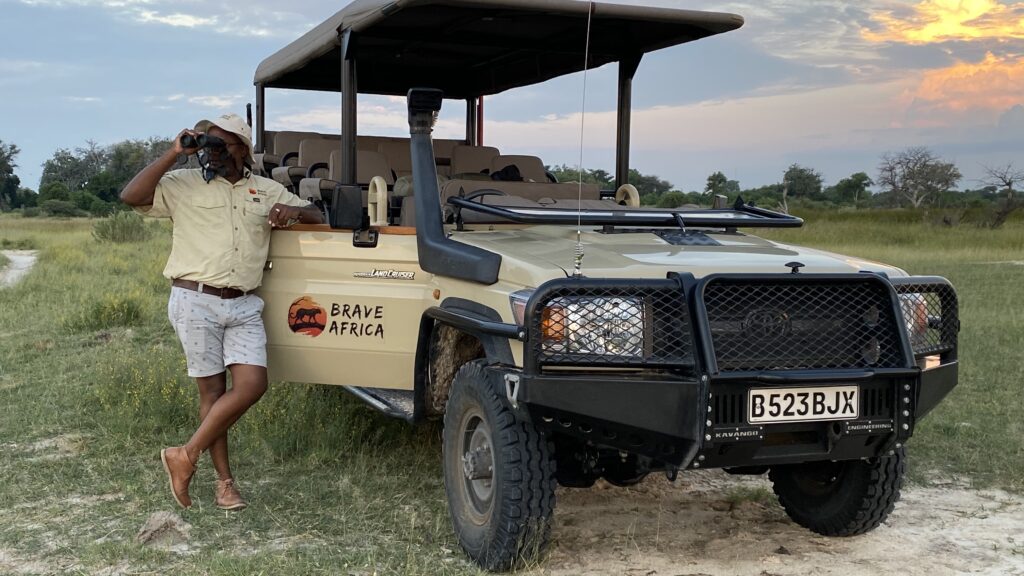 So, if you want to make sure your African safari is worth it, pay attention to these five safari tips.
Choose the Right Location (Country and Region)
Forget about the name. You might have heard about Kruger and the Serengeti the most because they are well-known safari locations, but that doesn't automatically make them the best. Most of the time, it's the lesser-known parks and locations that offer a better experience with fewer crowds and more wildlife.
After all, animals don't like to be around people so popular is not always better. For example, Botswana's Okavango Delta might be a lesser-known safari location, but the experience is far superior to the crowded national parks in South Africa. In Botswana, you're more likely to have untouched wilderness and wildlife that are not used to cars. It's not a zoo experience at all. You'll go off-road and hunt for the animals in order to get that once in a lifetime picture.
It's crucial that you do your research about all the different safari areas in Africa and then choose the destination that best fits your needs and wants. And don't forget to choose the right timing for your safari! Not all months are the same.
Pick the Best Safari Lodge or Camp for You
Your African safari experience will vary greatly depending on the camp, lodge, or self-drive experience you choose for your trip. Do you have a tight budget that will limit where you stay or are you willing and able to splurge for some luxury experiences? The bargain safari mindset isn't the best.
The truth of the matter is that an African safari is a once-in-a-lifetime experience for most people, and so planning to do it right is essential. If you want a picture-perfect African safari that exceeds all of your expectations, you need to choose a safari lodge or safari camp that fits what you want.
There are a few things to consider.
What luxury amenities are essential to your happiness? Do you need flushing toilets? Is WiFi a must? Are you willing to sleep on a cot, or do you want mattresses? Are you comfortable in a luxury tent, or do you need a lodge? Do you need daily laundry services?
What features does your safari vehicle offer? Beyond the camp, you'll be spending most of your time inside your game drive vehicle. How nice are their vehicles? Are they new? Do they have charging options, refrigeration, windows, open-air, etc.?
How good are the staff? Unlike a big chain hotel, the staff on an African safari play a huge role in your experience. You'll interact with the staff regularly, especially the guide and camp manager, so you want to choose a safari camp where the staff receive good reviews and are focused on customer service.
How important is the food? Not all African safari operators have a permanent chef on staff to create inspired meals that you'll love.
Do you want to change operators between locations or stick with the same operator, guide, staff, the entire time? A mobile lodge, like Brave Africa, offers a consistent experience for guests even while changing safari locations. A traditional lodge requires you to pay for transportation—usually via plane—to get to each new destination.
Is caring for the environment important to you? There are many environmentally-friendly operators who use solar power, reduce their plastic use, and give back to conservation efforts.
What is their game drive experience like? We'll discuss this more in a little bit, just remember the entire point of an African safari is to see the animals and get out on game drives. Don't focus so much on the luxury of your tent that you neglect the most important element: their focus on wildlife viewing.
Get to know Brave Africa's camp experience here.
Ask About the Quality of Your Guides: It Is Essential
A safari guide is essential to a great experience. You might think that you can get away with a lower budget by self-driving, but we can almost guarantee that the money savings won't be worth it. A safari guide is an expert tour guide by 1,000! Their knowledge and passion for the animals and nature will be what makes or breaks your experience.
They are responsible for:
Finding the animals,
Telling you about what you're seeing (it's the difference between watching a National Geographic special with the voiceover or completely silent),
Getting you to the remote locations,
And more.
You'll spend nine to twelve hours a day with your safari guide. They will end up being one of your best friends on your trip and will 100% make your African safari worth it. Without a great safari guide, you might as well head to your local zoo and walk around yourself.
Read more about the importance of safari guiding here.
Focus on Game Drives: That's What You've Paid Big Money For!
The ENTIRE point of going on an African safari is to go on game drives. Only when you're in the safari vehicle and driving away from camp in search of animals are you actually experiencing the value of your safari. People often forget that the purpose of a safari is to offer the BEST wildlife experiences and not just luxury camping.
For example, when the Points Guy went on his safari in Tanzania, he ended up VERY disappointed because while he paid top dollar for a luxury camp, the game drives failed to deliver. This ruined his entire trip and made his African safari not worth it.
Creature comforts are only one piece of your safari. If you unknowingly compromise your African safari experience by asking for WiFi and forgetting about game drives, you won't be happy in the end. Think of game drives like going to a theme park.
For most of us, we wake up early, get to the park at open, spend the entire day at the park riding as many rides and enjoying as many experiences as possible, and then only leave the park as it closes. The goal is not to waste a second of our theme park ticket because it's expensive, and we want the most bang for our buck.
On most traditional safaris, game drives only happen in the morning and evening for three to four hours each outing. This means that—in the middle of the day for four to five hours—you're sent back to the hotel to wait. The theme park (wilderness) isn't closed at this time; you just don't get to enjoy it.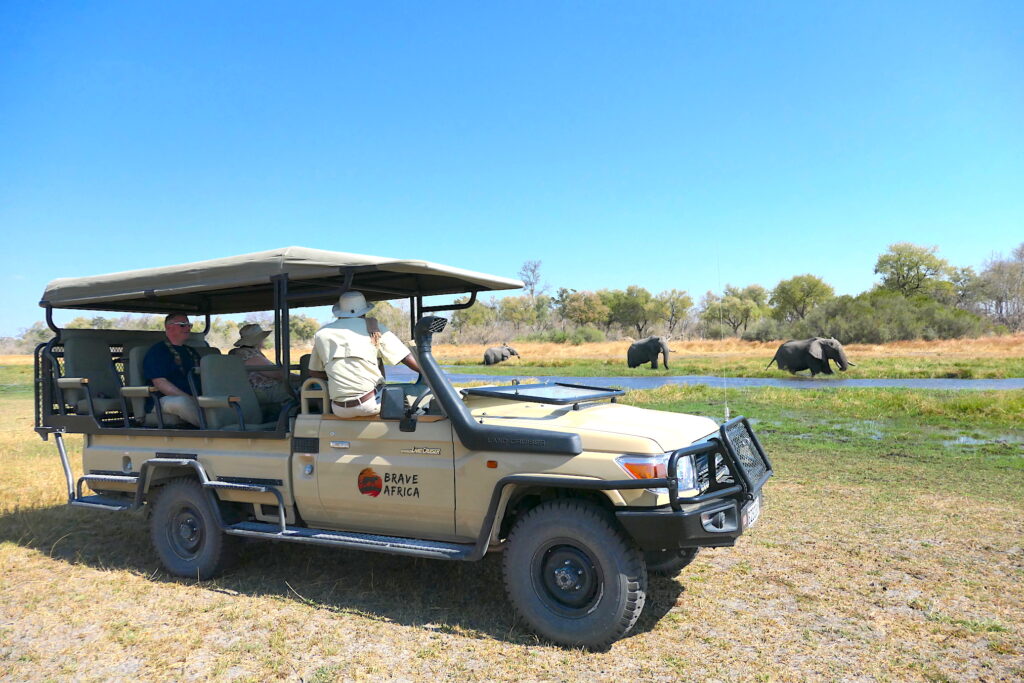 This reason is why we created Brave Africa. When our co-founders went on their first safari, they were disappointed by how much time was spent at camp and how little time was spent out with the animals. So, at Brave Africa, we do ALL-DAY game drives. This means, from sunrise until sunset, you are out on safari to see the animals.
We maximize your chances to see something incredible and experience all that Botswana has to offer. After all, we believe if you're worried about how much money it costs to go on safari, your money should at least go toward what you care about most: the animals.
Spend Enough Time on Safari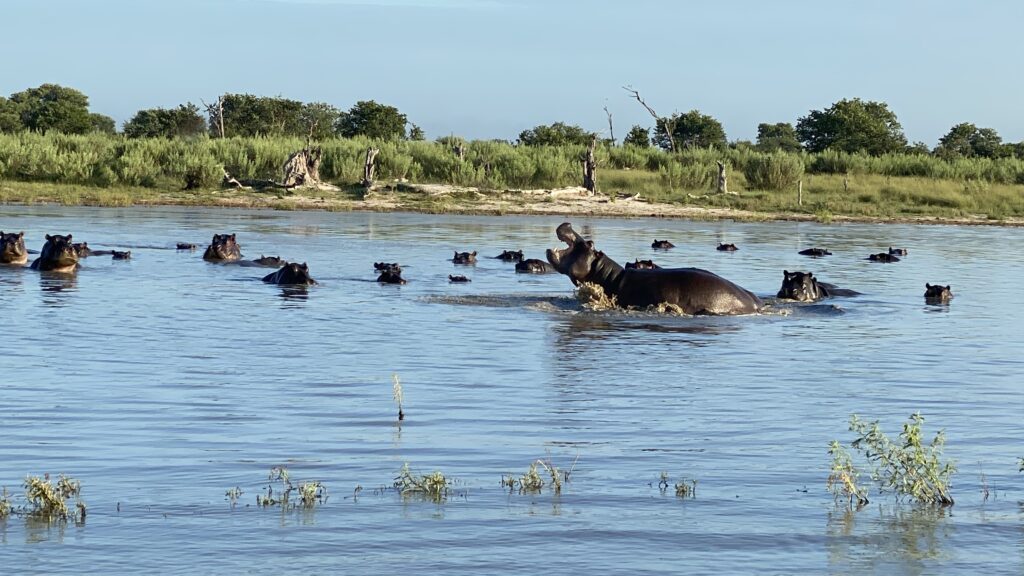 Last, but certainly not least, make sure you plan enough time for your African safari if you want it to be worth it. If you can only spend three to four days on safari, it's probably not worth the travel and cost. While even a day is amazing on safari, it's the extended time out in the bush that makes the biggest difference.
Since every single day and hour is unique on an African safari, the more time you have to explore and see what the wildlife has to offer, the better. Three days is barely enough time to get a taste of what an African safari is truly like. Instead, we recommend planning at least seven days and six nights on safari. This will give you enough time to truly immerse yourself in Mother Nature.
If you love animals and adventure, then you need to give yourself the time required to experience it. Remember, National Geographic documentaries are filmed over months. Their photographers spend weeks at a time in the bush to get that once-in-a-lifetime shot. You can't expect to go out in a few days and see it all.
Check out our 10-day safari adventure if you want to maximize your experience.
Final Thoughts: Is an African Safari Worth It?
At the end of the day, it's really up to you. Only you can decide if the experience is something you will enjoy. Just make sure you do your research before you plan your trip. Since an African safari is not cheap, you do not want to make the wrong decisions and end up regretting it.
Feel free to reach out to us or an experienced travel agent to get all your questions answered. The only way an African safari is not worth it is if you book the wrong trip for your expectations.