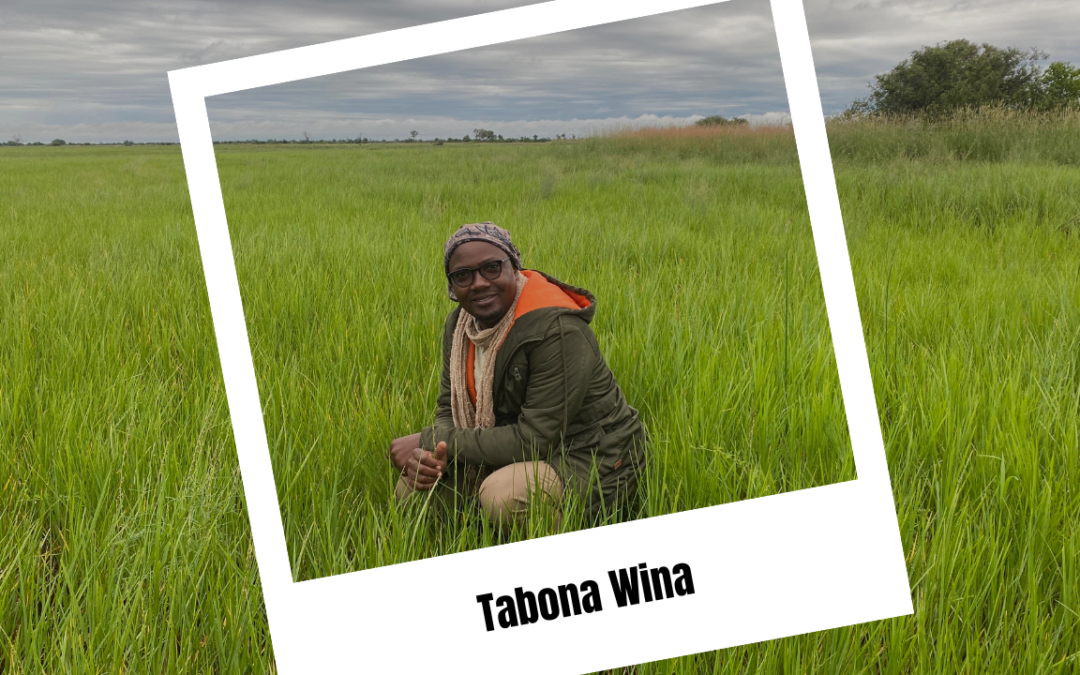 Any experienced safari enthusiast will tell you, "The most important element of an outstanding safari is the guide." Safari guides play a crucial role in providing travelers with a memorable and safe experience in the African bush.
At Brave Africa, we understand this deep in our soul. In fact, it is the basis of our foundation: one of our owners and founders is a safari guide. And that's why we are so proud to have some of the best safari guides in Botswana.
What Does a Safari Guide in Botswana Do?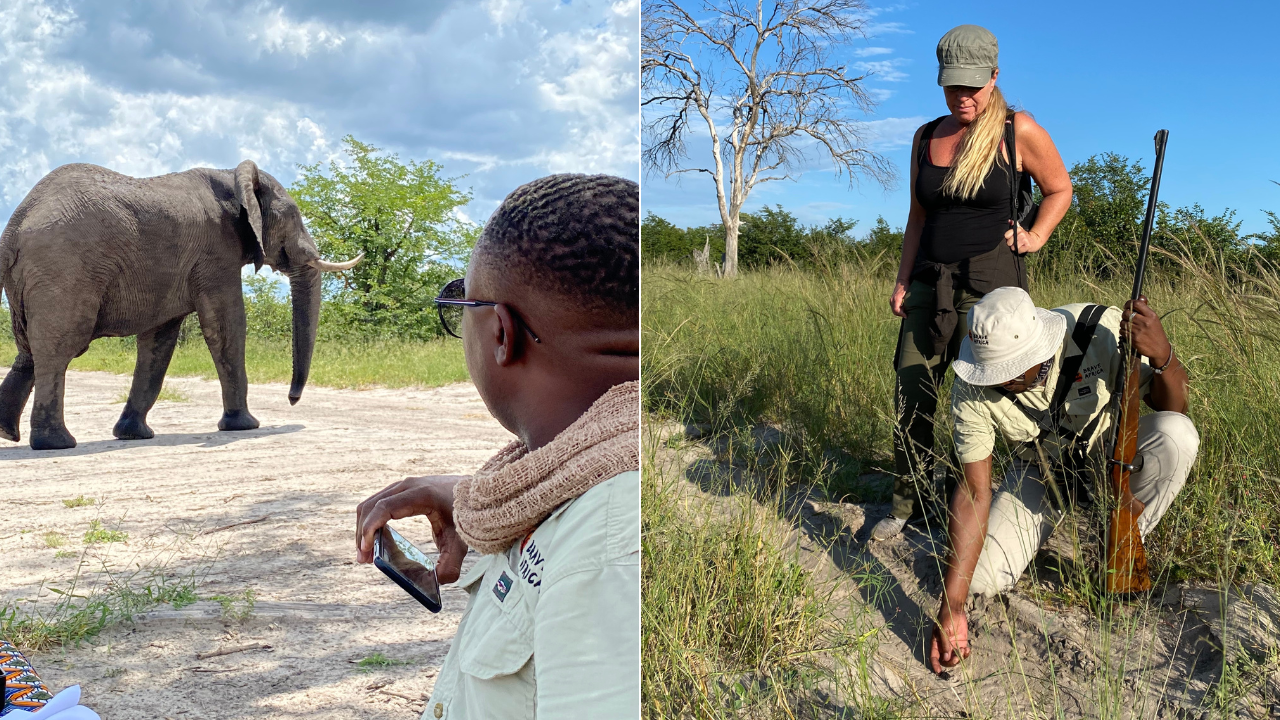 So, what does a safari guide do exactly? They are far more important than you might realize.
Guest Safety: Your safari guide is ultimately responsible for your safety. They have spent years learning everything there is to know about spending time in the Bush. Whether it's understanding when and how to approach animals, navigating nature, or setting guest rules, safety is always a top priority.
Passion for Wildlife: With a talent for reading and understanding animal behavior and the language of the Bush, safari guides share their passion for wildlife with every guest. Not only will they educate you about every animal you see, but they'll make sure the safari experience is as sustainable and eco-conscious as possible.
Animal Tracking: A safari is not a zoo. The animals are wild and free to roam, but your guide has the skills to track them. This is especially important for predators, which can be difficult to find if you don't know the sounds and tracks to look for.
Share Knowledge: There are hundreds of birds, thousands of unique flora and fauna, and dozens and dozens of difficult animals. Somehow, your guide will know them all. They are walking and talking encyclopedias on everything in the bush.
Camp Hospitality: On safari, your guide is not just your connection to the wilderness they are also your Bush host. They'll become your close companion on long game drives, at meal times, and so many moments in between.
Meet Tabona Wina: Brave Africa's Premier Safari Guide
Tabona Wina is a Motswana born and raised in Francistown, Botswana. He is a Co-owner, President, and Founder at Brave Africa Safaris, as well as a level 3 experienced guide (the highest level).
Early Life
From a young child, Wina has always been interested in animals and nature. Whether he was spending time on a farm, in the plowing fields, or at the cattle posts, his favorite part was working with the sheep, cattle, and goats. And while doing so, he also gained exposure to the wilds, sparking his love and passion for the Bush.
But living in the city, Wina didn't have very many opportunities to explore nature—at least as much as he wanted, especially as his schooling got more intense. So, for a while, he left the Bush behind and began his career working in Public Health after college. But while his job was fulfilling, it couldn't replace the joy and beauty Wina found in the wild.
Career as a Safari Guide in Botswana
Then, in 2007, the opportunity finally came for Wina to go back to his first love. With the help of his family, he followed his heart and pursued his dream of becoming a safari guide by joining the Tourism Industry. And the rest is history.
Wina reignited his love and passion for the Bush immediately. And by 2008, he earned his professional guiding license and a job guiding at African Bush Camps (ABC)—a premier safari company with lodges in Botswana, Zambia, and Zimbabwe.
For over a decade, Wina helped grow ABC while exploring his passion for wildlife, the environment, and amazing guest experiences. Under the guidance of Beks Ndlovu at ABC, he learned the guiding principles of intuition, respect, and sharing, and developed an incredible depth of knowledge and breadth of experience that is unparalleled. He quickly became the go-to guide for special guests and was regularly requested by anyone and everyone in the know.
Founding of Brave Africa
Then, in 2018, Wina was given a new opportunity. While guiding a young American couple on an incredible Safari in Linyanti and Savuti, he shared his private dream of owning his own safari company. They believed in him and his vision, and a year later in 2019, Brave Africa Safaris was born.
Wina is not just the President and Co-Owner of Brave Africa, he is our beating heart. It is his deep love and respect for the Botswana Bush that is woven into every aspect of our company from our "leave no trace behind" campsites to our all-day immersive safaris. Everything that is Bush-based is his forté. For Wina, there is nothing better than sharing his passion for wildlife with others.
Being a safari guide in Botswana is not just Tabona Wina's dream; it is his calling!
5 Questions and Answers with Tabona Wina
How long have you been a guide? 15 years
After so long as a guide, do you still enjoy it? Yes! Animal behavior is just amazing. Over the years, I've never lost my love. I really really enjoy my time in the bush. This is my destiny. I am going to die in the Bush.
What is one of your favorite parts of being a guide? You never stop learning! You learn something new every single day you are in the Bush. Whether you are looking at vegetation, insects, or animal behavior, there is always something to learn. Whenever I am in the Bush, I feel like I'm growing my education.
Do you have a favorite animal? I love all the animals, but I have developed a particular love for elephants. I think in my previous life I was an elephant. I get so attached to them; I can feel their presence. They have a beautiful social structure with a Matriarchal society where the entire herd follows the oldest female. And the thought of that is incredible.
Do you have a particular guiding memory about elephants you can share? I had always heard and understood that elephants can mourn family members when they die, but I had never witnessed it. But when I was working for ABC in Linyanti one time, there was a local elephant we knew very well. He was an ancient guy with one tusk who died of old age. A few months later when he was just bones, I passed by his skeleton and found six Bull elephants with massive tusks surrounding the bones. Looking at their facial expressions, I could see they were mourning. I watched them for a while as one elephant picked a bone off of the ground and played with it in his tusk, tasted it, and then passed it to the next elephant. The bone went around the entire circle until it went back to the first elephant and then they walked off with the bone before tossing it in a new location. It was an amazing experience watching them scatter bones just as humans scatter ashes.
What do Guests Say About Tabona Wina as a Safari Guide in Botswana?
"How do I know there are 23 types of antelope – because of our fabulous guide Wina. He MADE the entire adventure. He was a walking Wikipedia with 3 years of schooling and 10 years of experience. I just can't say enough about Wina. Besides his vast knowledge and charming personality, he always made our safety his top priority." —Sheree F. TripAdvisor
"Mr. Tabona Wina is a skillful guide, with a deep knowledge of the flora and fauna of Botswana. He was able to locate and track many wonderful animals – elephants, lions, cheetah, hyenas and wild dogs, to name a few. We felt safe while on safari drive with him." —PaultVo TripAdvisor
"If you don't have a "Wina" (our guide), you don't have ½ the experience. Wina has 10+ years experience in Botswana, he taught most of the guides. He knows every animal, behavior, tracking paw prints, birds, even knows about animal poop! Very important if you want to catch your animal. It's like we're hunting in a Landcruiser, everyone on watch, hoping to spy the next amazing sighting!" —Rick F. TripAdvisor
"Mostly however the superb skills of the resourceful Tabona Wina as Guide make this really special as he has an extraordinary ability to find game." —Michaelk TripAdvisor
"I went on the most wonderful safari with Wina and his dedicated team. I've been on a few safaris in my time and this has been far and away the best. Wina is incredibly knowledgable and passionate about nature, and through his skill we were able to see a whole range of animals from lions to painted dogs to buffalo to elephants and, most excitingly of all, a leopard!" —LJHK TripAdvisor
"Wina is in a class ALL by himself, an expert tracker and naturalist who knew what seemed to me, everything about the bush. Everyday was a new and exciting adventure. It didn't matter at all that we were in 'Green' season and that all the bush was full and tall. He tracked dogs, cats, hyena, cheetah, leopard and spotted all the little birds and animals that I would never have seen, had I not been with such an accomplished guide. Wina cares about them all, so deeply. He educated me about everything that my endlessly curious mind wanted to know!" —Herbeingness TripAdvisor
"Tabona Wina is a great guide, host and manager. We saw so many animals: elephants, lions, zebra, impala, a cheetah, a leopard, hippos, giraffe, buffalo and more. On day 2, Wina stopped the vehicle and said, "I see a hyena…he has blood on his mouth". We could barely see it but he could, and off road we went to find about a dozen of them feasting on a recent kill. We just sat in the vehicle and watched. I felt like we were inside our own little nature documentary. Wina knows so much about the animals, birds and vegetation. He was constantly teaching us about our surroundings. He is so passionate and loves nature. Didn't hurt that I was also nudging him for more info!" —E7158S TripAdvisor